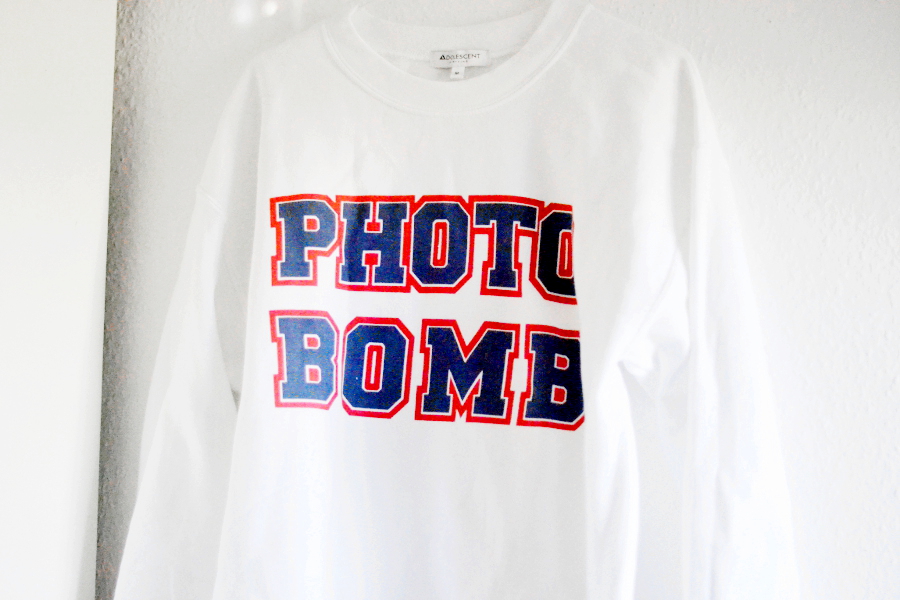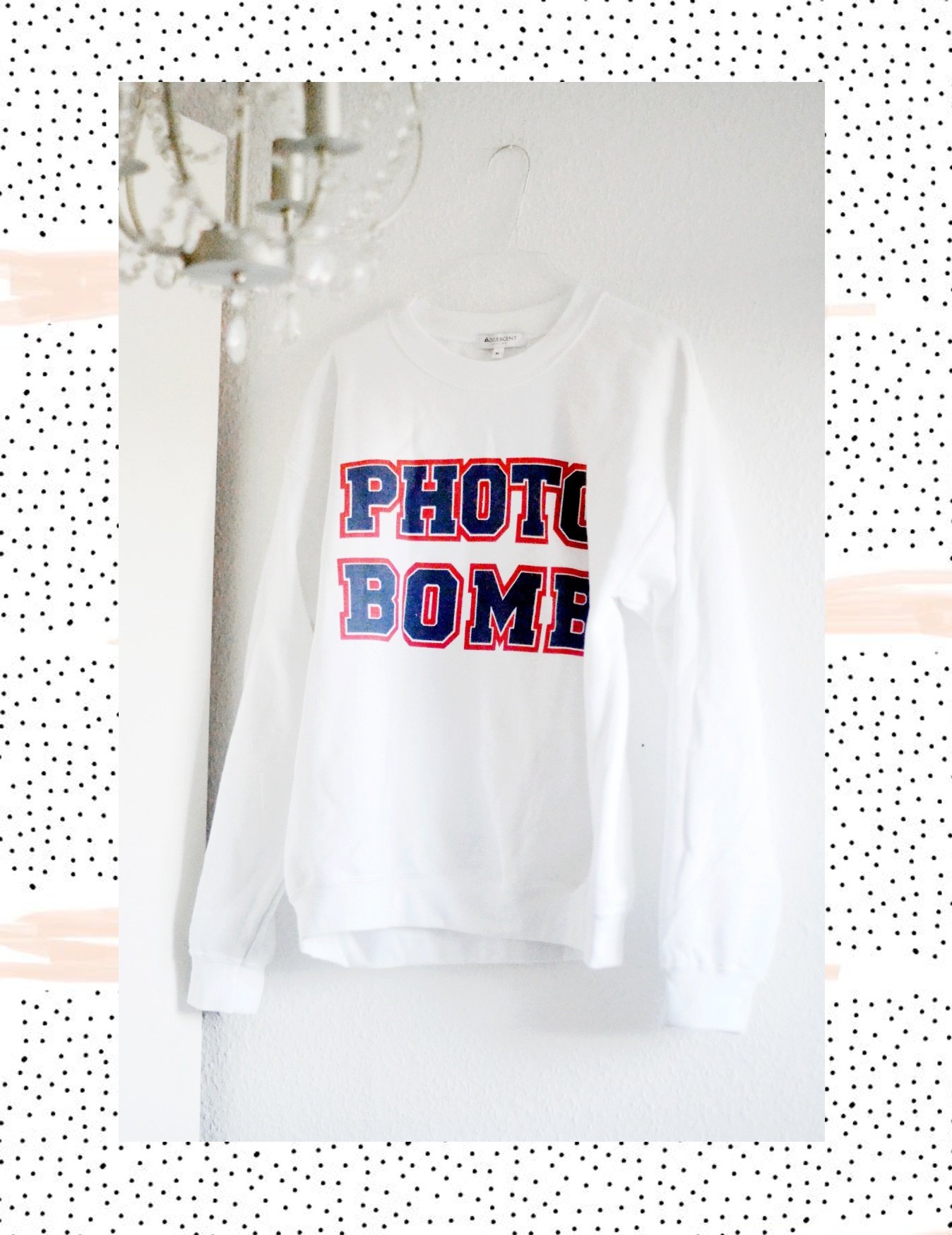 Asos Sweater
H
ave you ever been in love? Well, if it´s the real case, you will know how bubbly you feel! For me, the love for a new find that really amazes me, makes me nearly as excited! The best part of my beloved online shopping experience is the hunt for great items that perfectly fit my style! As I recently found my love for sweaters, I´m searching for great versions online (´cause I really have a serious lack of sweaters! I swear!).
Virtually strolling through the Asos rugs, I came across this great printed version that says "Photo Bomb"! Such a cute pal for cooler days where I just want to feel relaxed but in style! Paired with my pretty
Disco Pants
or some leather pants, I am defintely able to rock the day! What do you think?
----------------------------------------------------------------------------------------------------------------------------------------------------------------
W

arst du jemals verliebt? Also, falls das wirklich der Fall war, dann weißt du sicher wie aufgeregt man sich fühlt! Für mich ist das Gefühl ein tolles Teil zu finden, nach dem ich schon lange gesucht habe, ganz ähnlich! Der beste Teil meiner Online-Shopping Experience ist es, solche Dinge zu finden, die zu mir passen! Weil ich erst kürzlich meine Liebe für Sweater entdeckt habe, suche ich momentan überall nach schönen Stücken (weil ich wirklich einen Sweater-Mangel habe! Ich schwöre es!).
Als ich virtuell durch Asos´ Regale schlenderte, fand ich neulich diesen tollen Pullover mit dem "Photo Bomb" Print! Passt einfach unheimlich gut! So ein cooler Freund für faule Tage, der toll zu meinen Disco Pants oder einer Lederhose passt! Was meintst du?
Sweater weather? Shop right here!