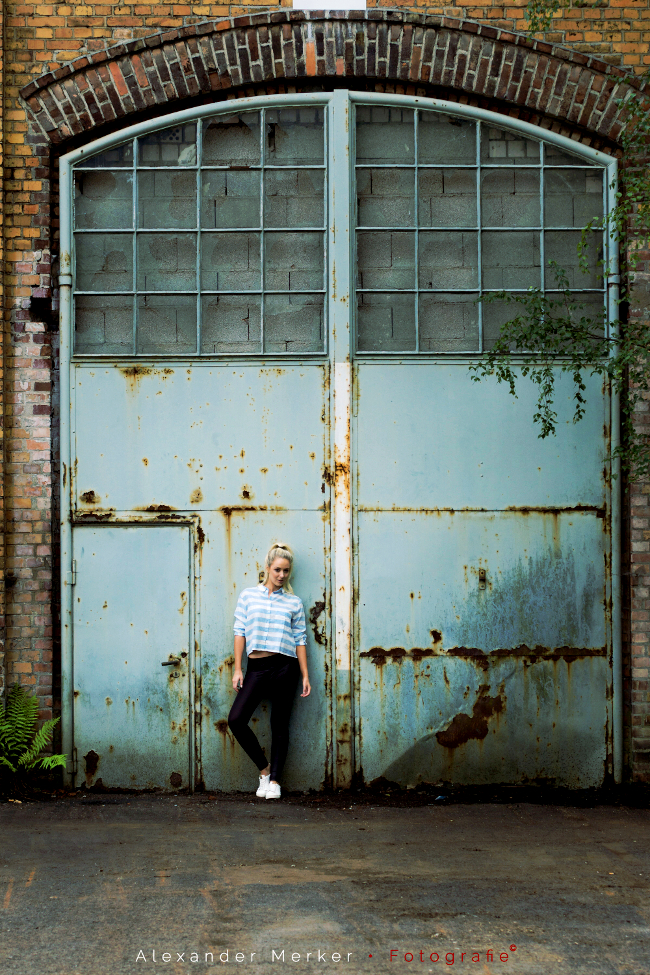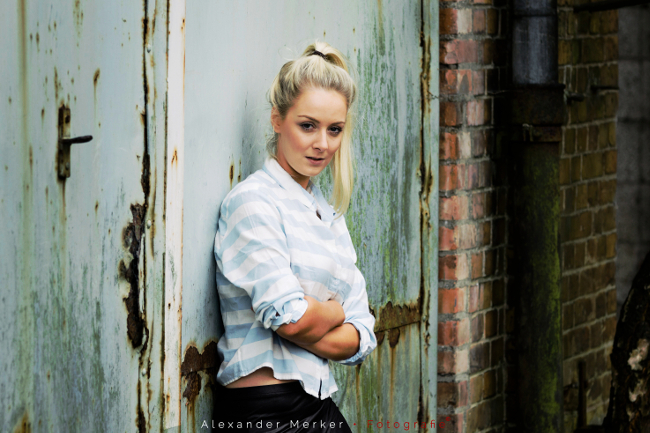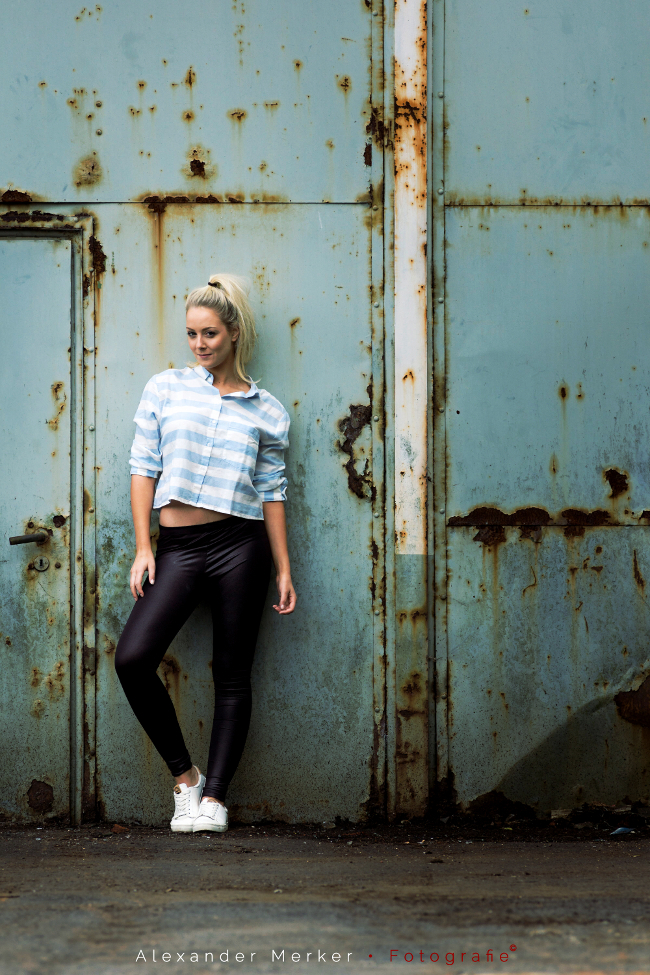 H&M Discopants / Mango Blouse / H&M Sneakers
A

re you one of these typical leggins girls? Have you recognized how comfy they are but you don´t really know how to wear them out in the streets? Well, I swear we both have the same problem. I´m a leggins lover! I could die for a pair of comfy trousers & wouldn´t it be great to life in these all day long?! Sure. But pairing pants like these is always a big task. I don´t want to show off my panties, don´t want to feel uncomfortable in thight elastic trousers. So, here is my advice: Shop for leather-like Disco Pants that you can easily pair with a lot of stuff!
My comfiest pait of cute pants are these H&M Disco Pants that I love to pair with oversized tops. A blouse like this needs some thighter lines, which I can create with my pair of leggins. The material is not see through, doesn´t need any extra care & makes you look thinner as it tones your curves! An 80´s inspired outfit finished with white sneakers & my super high ponytail! Perfect flirty solution!
----------------------------------------------------------------------------------------------------------------------------------------------------------------
B

ist du dieses typische Leggins Mädchen? Hast du bereits kapiert wie bequem diese Hosen sind, weißt aber nicht recht wie du sie im Alltag tragen kannst? Nun, ich schätze wir beiden haben das gleiche Problem. Ich bin ein Leggins-Liebhaber! Ich könnte sterben für ein paar wirklich bequemer Hosen & wäre es nicht toll in solchen den ganzen Tag zu verbringen?! Natürlich. Aber Hosen wie diese zu kombinieren ist leichter gesagt als getan. Abzeichnen der Unterwäsche, ein unwohles Gefühl hautenge elastische Leggins tragen zu müssen - Probleme, die du sicher kennst. Also, hier ist mein Tipp: Lege dir eine lederähnliche beschichtete Disco Pants zu, die du ganz einfach mit vielen Teilen kombinieren kannst!
Mein bequemstes Paar Hosen ist diese H&M Disco Pants, die ich gerne mit oversized Blusen kombiniere. Eine Bluse wie diese braucht eine klare Linie, die ich mich der engen Leggins leicht betonen kann. Das Material ist hier weder durchsichtig, noch braucht es extra Sorgfalt beim Tragen & es lässt dich sogar dünner aussehen, weil es deine Kurven nur betont, nicht hervorhebt. Ein von der 80ern inspiriertes Outfit, das mit meinen weißen Sneakers und meinem super hohen Pferdeschwanz betont wird! Eine perfekte flirty Lösung!
*photo credits: Alexander Merker Photography