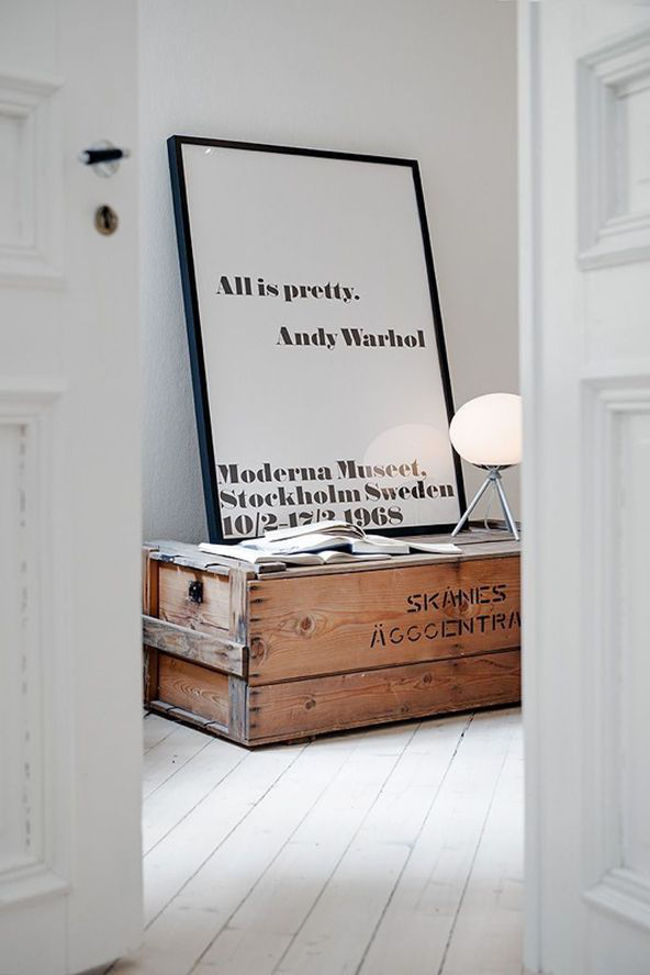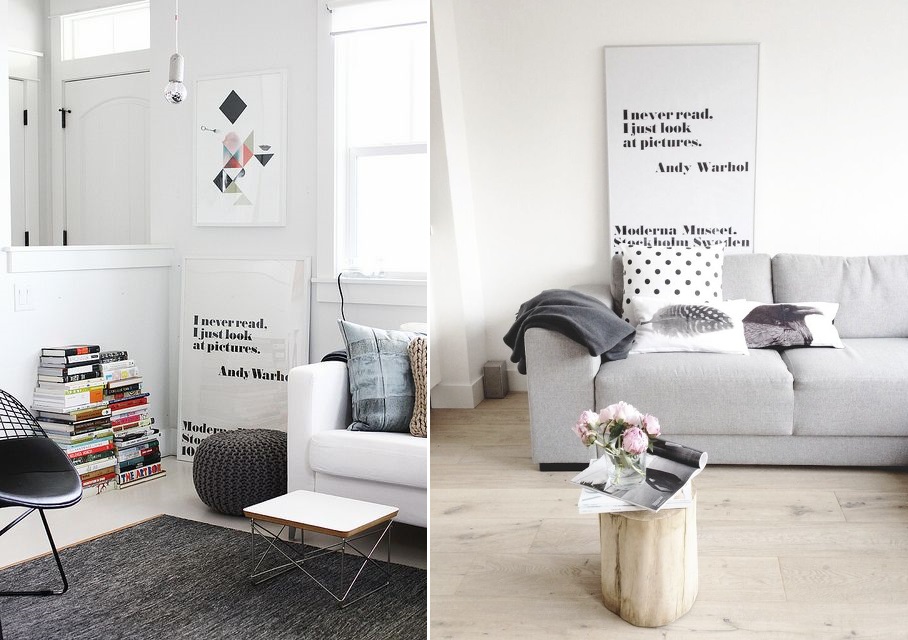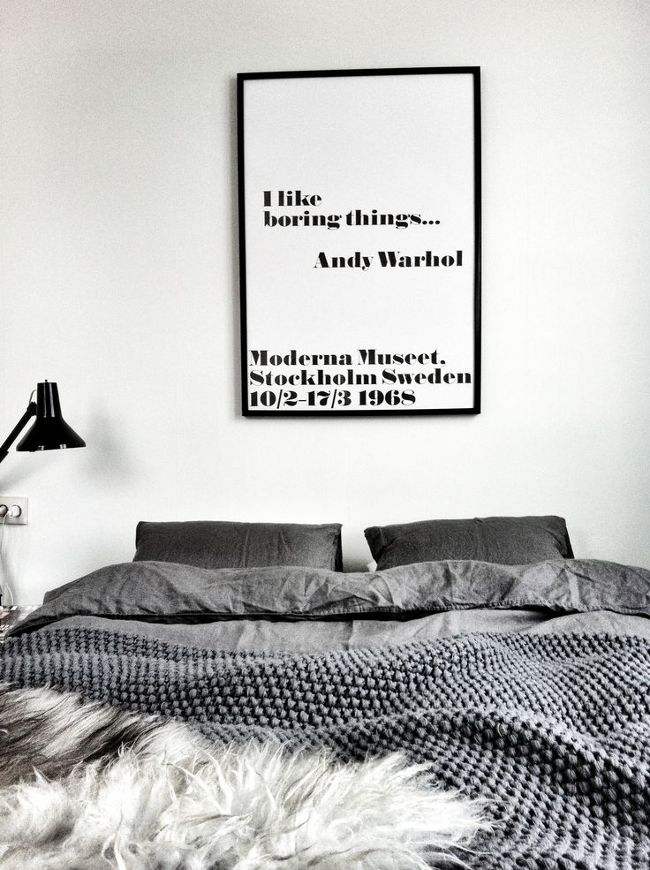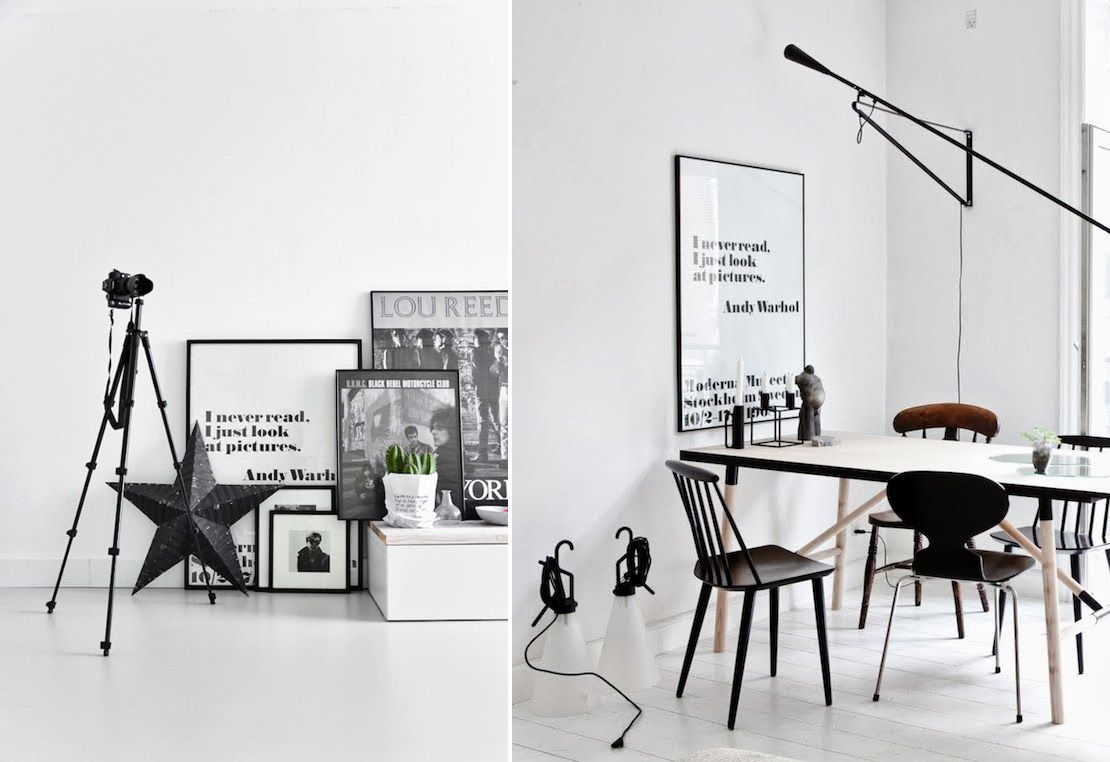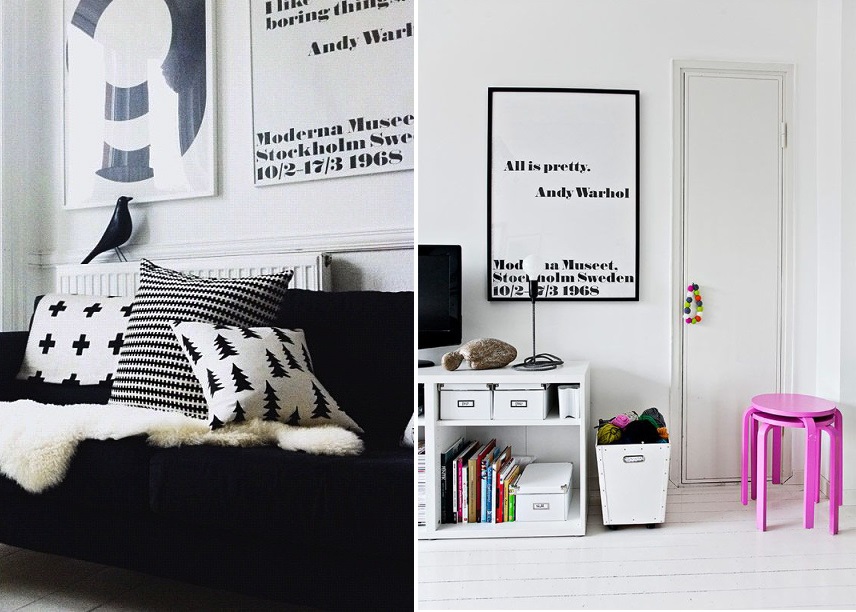 A
s you might know I´m redecorating my new home office & my bedroom recently. That´s why I´m constantly on the hunt for great affordable decor items for both rooms! What I came across while scrolling through Pinterest, is this amazing trend! I love pairing black & white at home + I´ve always loved myself inspirational prints & quotes. That´s why Andy Warhol´s famous quotes in black letters on white ground are artistic & an absolute must have!!
Since I´m a poor little student with a limited budget, I cannot afford real art prints for more than 100€! A little helper with problems like these, is your own creativity! That´s why I´ve recently printed my own poster in an A4 size for my office area & searched on Etsy for cheaper options. You will find prints for 20ct (!!!) postcard size that you can transform into bigger prints for about 9 to 15€! Amazing deal, right? I will get myself another black frame at the Ikea of my choice & will show you the finished version as soon as it´s on the wall! Exciiited!!
----------------------------------------------------------------------------------------------------------------------------------------------------------------
W

ie du vielleicht schon weißt, dekoriere ich zur Zeit sowohl mein neues Homeoffice, als auch mein Schlafzimmer um. Das ist auch der Grund warum ich auf ständiger Suche nach tollen günstigen Dekoatrikeln bin! Beim Scrollen durch Pinterest bin ich kürzlich auf diesen coolen Trend aufmerksam geworden. Ich liebe es Schwarz & Weiß zu kombinieren und ich liebe inspirierende Bilder & Zitate an der Wand! Genau deshalb finde ich die Andy Warhol Zitate auf weißem Grund so inspirierend & würde sie als absolutes Wohn-Musthave bezeichnen!
Weil ich aber eine kleine arme Studentin bin, kann ich mir teure Kunstdrucke nicht leisten! Ein treuer Helfer bei solchen Problemen ist immer die eigene Kreativität! Darum habe ich bereits ein Poster des Druckes entwickeln lassen, in einer A4 Größe für die Wand & ich habe bei Etsy nach günstigen Varianten gesucht. Dort findest du Poster in Postkartengröße bereits ab 20 Cent (!!!), die du auch in größeren Größen für ca. 9-15€ kaufen kannst. Ein toller Deal, oder? Ich werde mir auf jeden Fall einen neuen schwarzen Rahmen im Ikea meines Vertrauens besorgen & euch das fertige Ergebnis zeigen, sobald es an der Wand hängt! Exciiiited!!