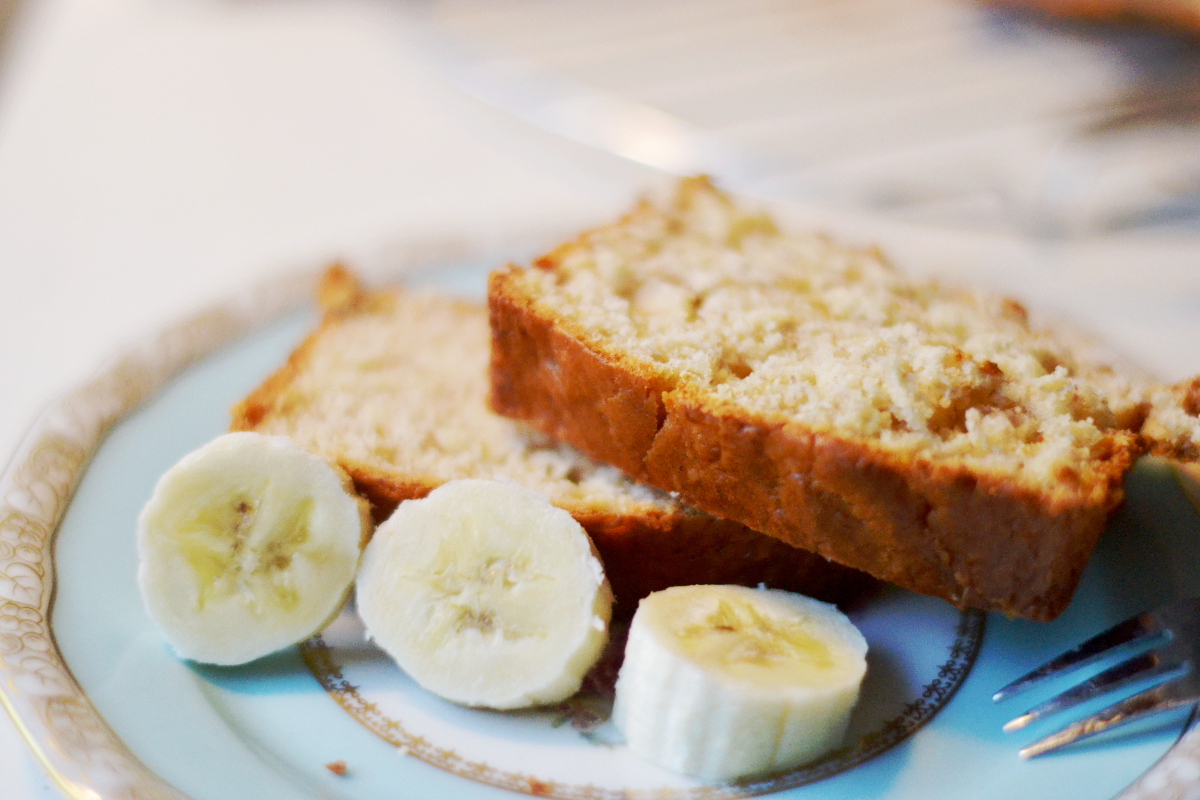 You´ll need: 3-4 Bananas, 300 gr of Flour / 1/2 Tea Spoon of Salt / 100 gr of Sugar / 1 Egg / 4 Tbl Spoons of Oil / 1 P vanilla sugar / 1 P Baking Powder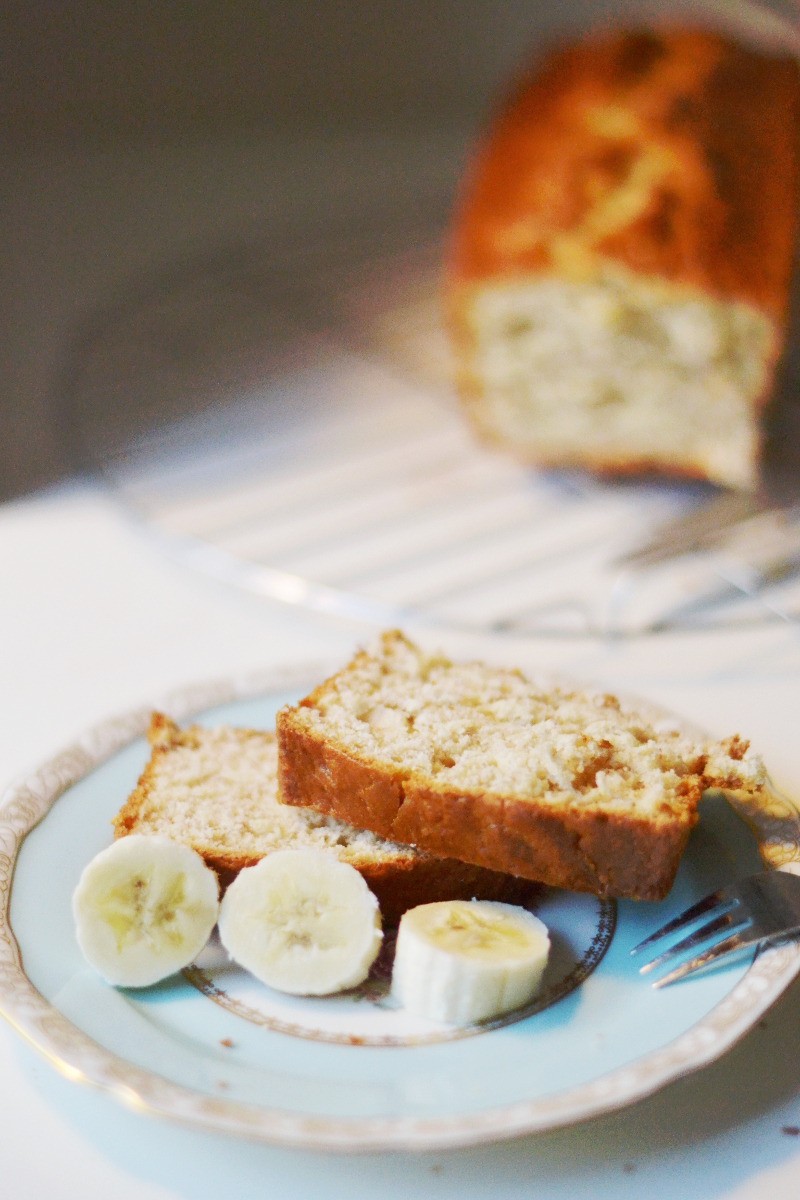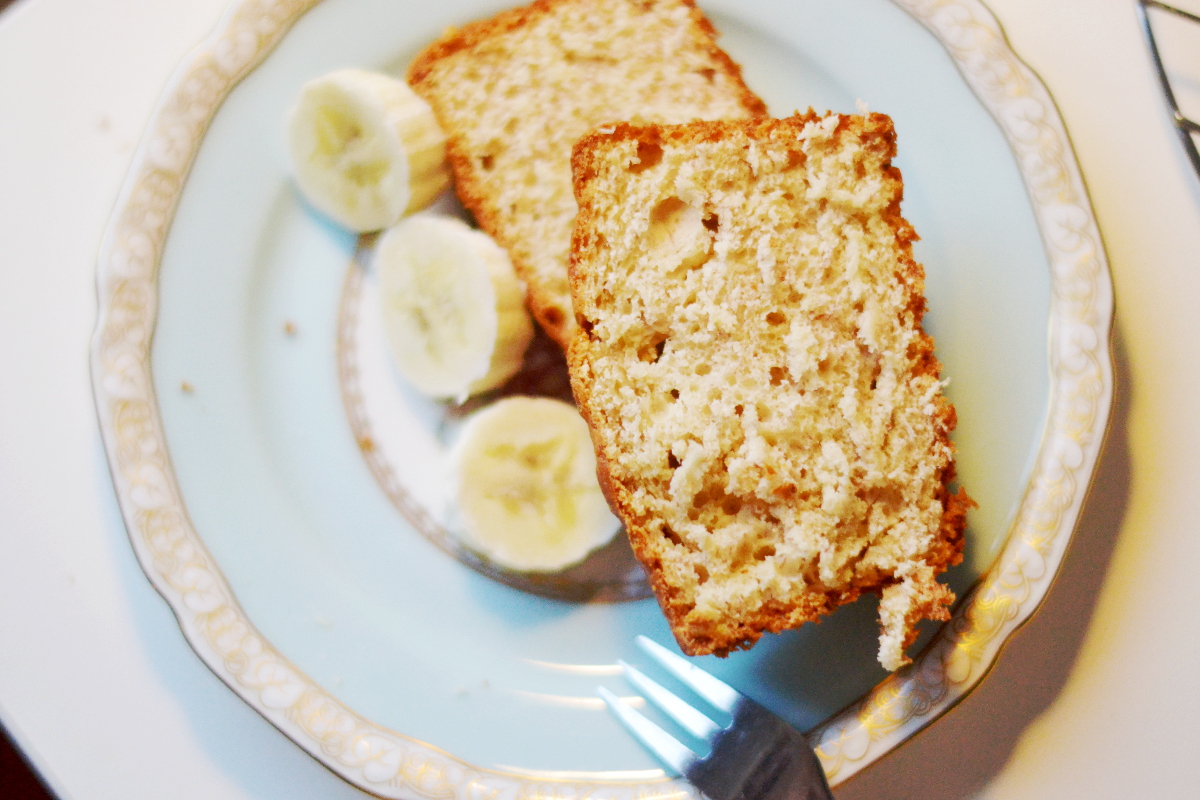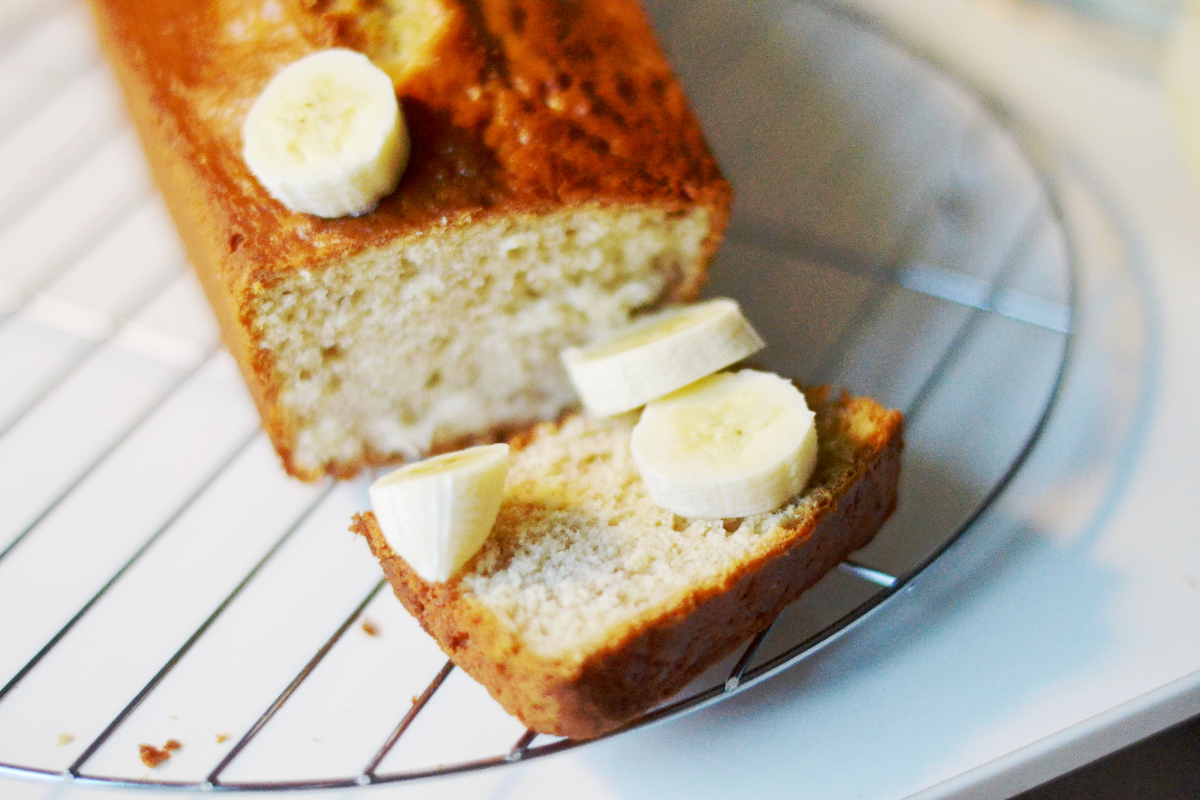 S
ince I´m a lover of everything sweet & tasty especially on colder days, it was only a question of time that I would show you a new recipe. Originally when I relaunched the blog, I had not planned to publish recipes again but somehow they totally belong to me & my lifestyle - & that´s what LLP.net is about, right?!
So today let me introduce you to the banana bread, one of those recipes I wanted to try for so long! Days are getting a lot colder this time & all I want is to cuddle into my cozy blankets! Autumn/Winter is totally my time for baking & I´ve already spotted some great recipes to try. Yesterday I spontaneuosly tripped over this easy peasy Banana bread recipe that my mum used to do when I was younger. Since it is only 20 minutes of preparing- time, I instantly started baking: Mixed the egg with my smashed sweet bananas, added sugar, salt, oil & vanilla sugar and mixed everything together. In between I mixed the flour with my baking powder & also added this into my mixture. Put everything into the oiled cake tin & baked it for 45 minutes on 180°C in the oven.
Best part? Defintely the banana smell in the house & my sweet dreams after this! Got a warm test on the bread & it was heavenly for evenings in your blankets paired with some caramel roibos tea! I´m so ready for fall!!
----------------------------------------------------------------------------------------------------------------------------------------------------------------
G

uten Morgen ihr Lieben! Weil ich Süßes & Gebackenes zur Herbst-/Winterzeit so unheimlich gerne mag, war es einfach nur eine Frage der Zeit bis ich wieder ein Rezept veröffentliche. Eigentlich hatte ich Kochen & Backen hier nach dem Relaunch komplett ausgeschlossen, aber erstens kommt es anders & zweitens als man denkt, nicht wahr?! Irgendwie gehören solche Leckereien zu mir und meinem Lifestyle absolut dazu, vor allem jetzt zur kalten Jahreszeit & daher sollen sie auch einen kleinen Platz auf dem Blog finden!
Lasst mich heute also einmal mein Bananenbrot vorstellen, dass meine Mama schon gebacken hat als ich klein war. Wieder so ein einzigartiges Nostalgie-Rezept! Was ihr braucht seht ihr oben - Ich habe also gestern Abend einfach Ei, die zerdrückten Bananen, Zucker und Vanillezucker mit Öl in einer Schüssel vermischt & anschließend das Mehl und das Backpulver hinzugerührt. Nach ein paar Minuten Vorbereitungszeit konnte ich den zähen Teig dann in eine (gut!!!) gefettete Kastenform geben und für 45 Minuten bei 180°C dem Ofen überlassen! So einfach, dass sogar ich das schaffe ;-)
Das Beste? Ganz klar der tolle süße Duft nach Bananen! Vor dem Einschlafen habe ich nochmal kurz gekostet, als der Kuchen noch so richtig warm war & natürlich habe ich danach auch bestens geschlafen! Zum Frühstück gab es natürlich Bananenbrot mit Puderzucker, Zimt und Zucker oder wahlweise auch mit Nutella, dazu einen Roibos Karamell Tee und der Tag startet wunderbar! Ich bin so gespannt auf den Herbst!!