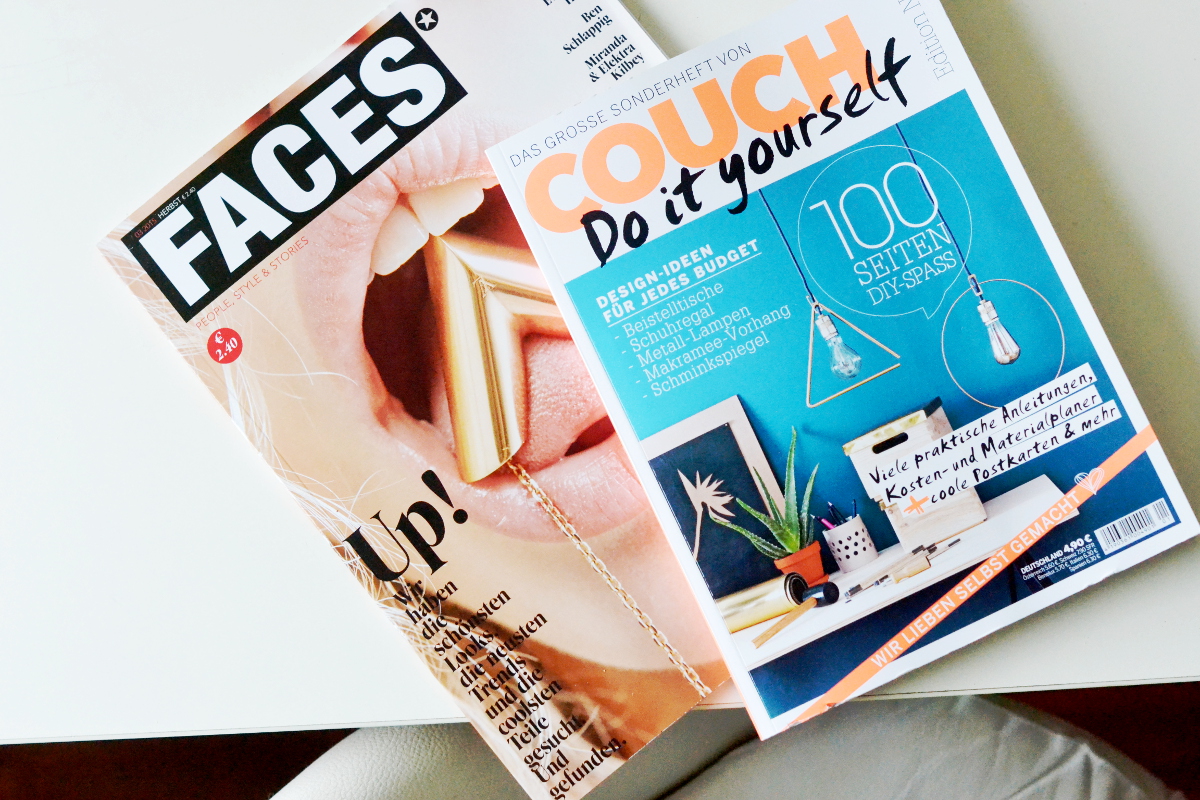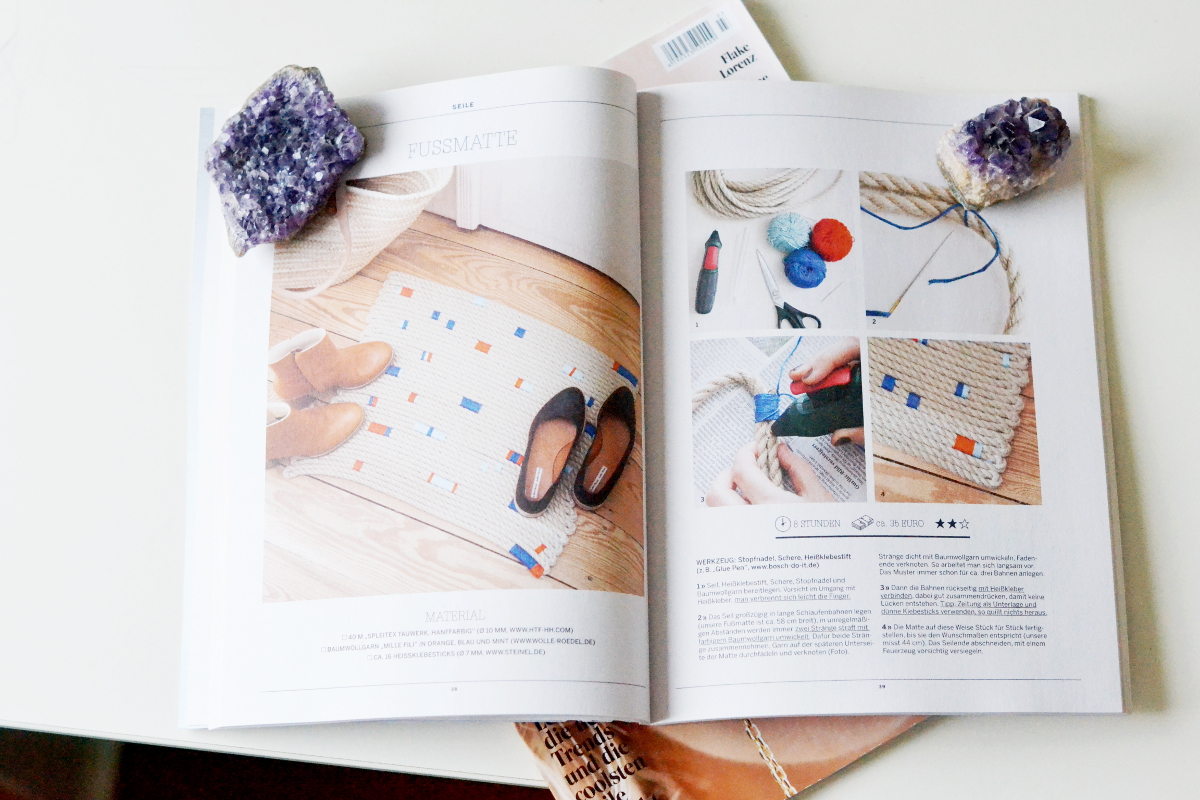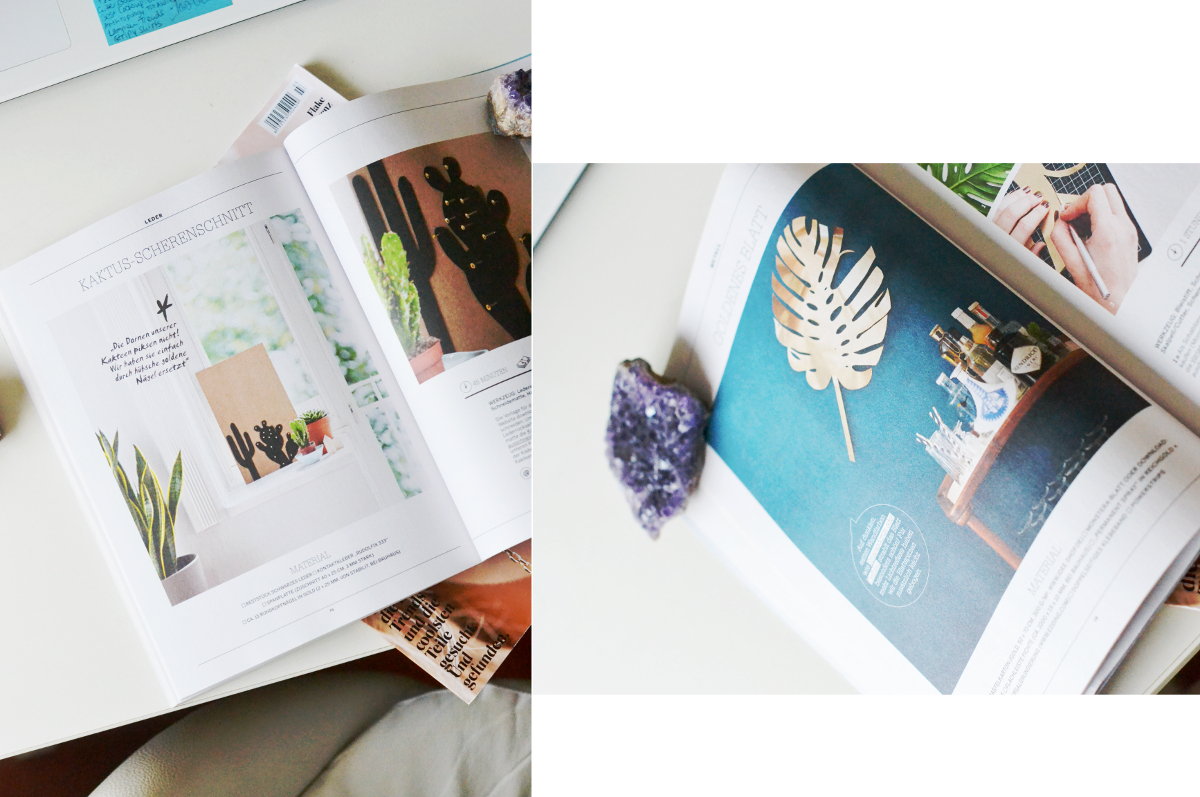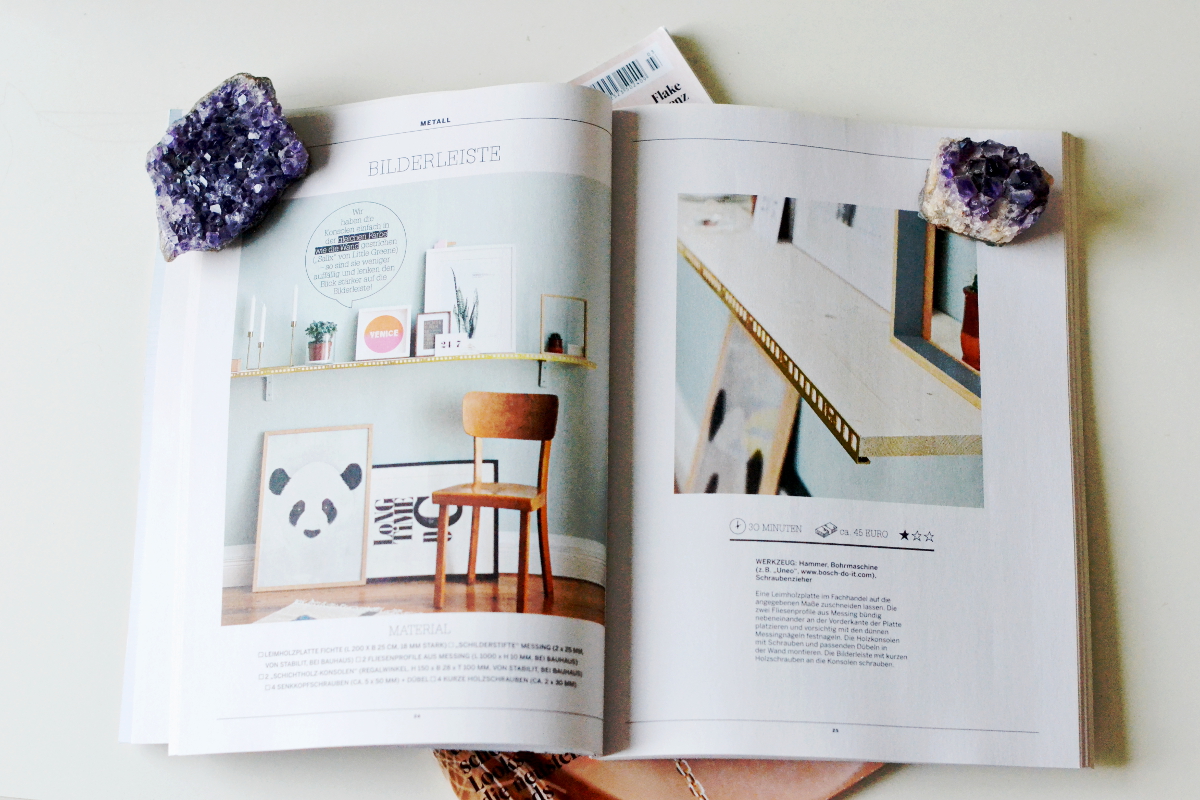 I
t´s so hard to find really interesting special magazines that I really want to read back by time! Agreed? So in my new series, belonging to the category "Books & Music", I will recommend you some magazines that I really enjoyed reading & watching! Because I´m loving myself some good cover of Vogue & Elle but sometimes I do need some more special, creative printed magazines to inspire!
So today´s first issue will be about the "COVER DIY" magazine which belongs to german "Cover" magazine! It´s their first special edition that covers 100 pages of DIY´s to do at home! From easy tasks such as bookends to bigger DIY like lamps & chairs you are guided step by step! I really enjoyed the cute decoration ideas & the classical interior photography in between this creative vibe!
Different tipps & some know-how around several materials are also given in between! I loved the ideas around leather & wood to create cozy items such as toolboxes for your beauty products or your own border for frames & pictures.
Creative ideas around textures and practical needs! Price is around €5 which is totally affordable for everyone!! I LIKE!
----------------------------------------------------------------------------------------------------------------------------------------------------------------
I

ch finde es mittlerweile wirklich schwer gedruckte Magazine zu finden, die interessant sind & die ich immer wieder lesen möchte! Deshalb habe ich mich am Montag im Bahnhofsshop auf die Suche nach kreativen Heften begeben, die ich noch nie zuvor gelesen habe. Und ich habe jede Menge tolle Ausgaben gefunden, denn neben VOGUE und ELLE gibt es ja doch noch so viel mehr! Gerade kleinere Auflagen, neue Magazine oder Sonderausgaben sprechen mich ganz gezielt an, denn hier gibt es meist ganz andere individuelle Inspiration, die ich so liebe!
In dieser neuen Kategorie, die in Zukunft unter "Books & Music" zu finden sein wird, stelle ich euch in gewissen Abständen Magazine vor, die mich wirklich bewegt oder angetrieben haben & die ich auch bestimmt wieder hervorholen würde! Heute soll es in der ersten Ausgabe um das "COVER DIY" Magazin gehen, das als Sonderausgabe zum ersten Mal erschienen ist!
Auf 100 Seiten findet ihr hier tolle individuelle DIY Ideen, ganz einfach erklärt! Von einfachen Heimwerkertipps, dem Erstellen von Buchstützen aus Holz, bis hin zu großen DIY´s, wie Stühle und Bettenden, gibt es hier jede Menge zu sehen! Alle Anleitungen sind durch Fotos dargestellt und einfach erklärt, sodass ich mir das ein oder andere Projekt schon ganz fest vorgenommen habe! Besonders entzückt war ich von den tollen Dekoideen der einzelnen Fotografien, die wirklich super inspirierend auf mich wirken!
Auf Zwischenseiten findet ihr immer wieder Tipps & Tricks zu den einzelnen Materialien und Texturen mit denen gerabeitet wird. Holz und Leder waren meine absoluten Favoriten! Ob moderne Toolboxen fürs Bad oder einen gemütlichen Ledersessel - der Kreativität sind in diesem Heft keine Grenzen gesetzt! Gerade jetzt, wo ich meine Liebe zu DIY´s gefunden habe, kommt mir das ganz gelegen & sicher werdet ihr noch das ein oder andere Teil aus dem Magazin bei mir sehen!
Kreative Ideen & praktische Teile - & der Preis von nur €5 - machen das Heft zum absoluten Musthave für den Herbst/Winter! I LIKE!