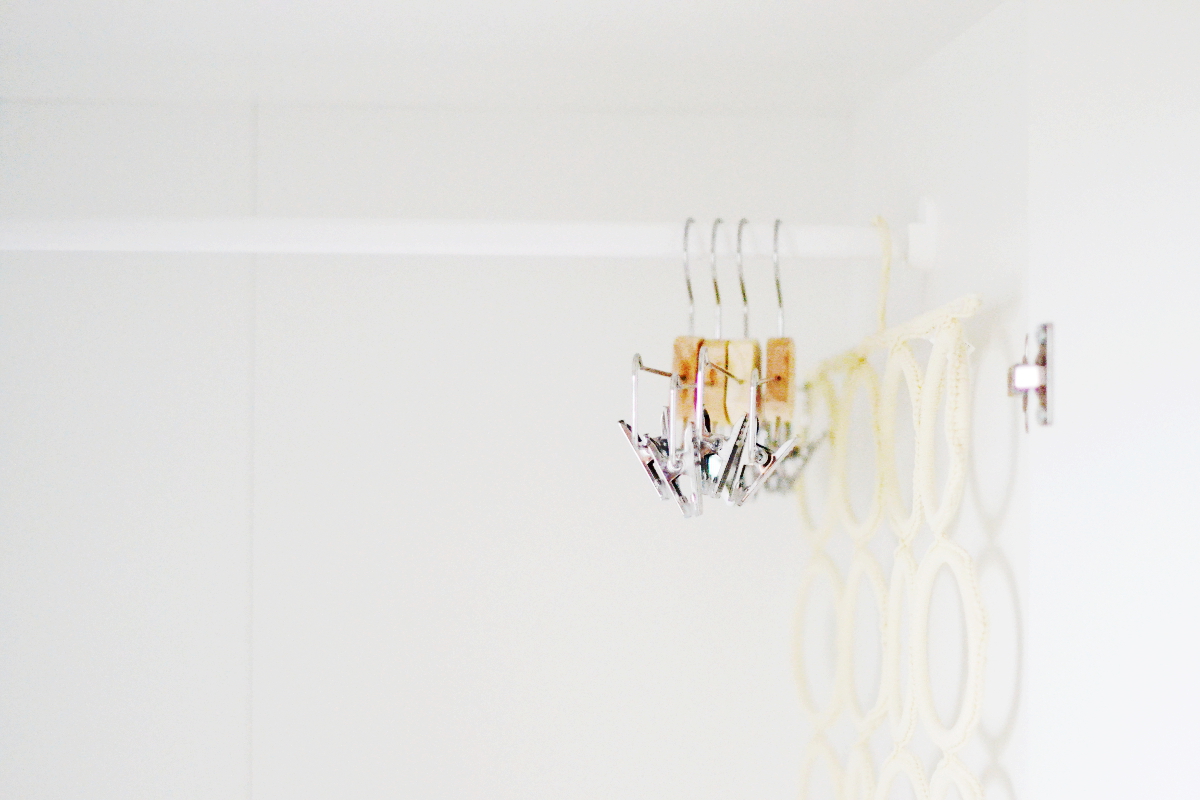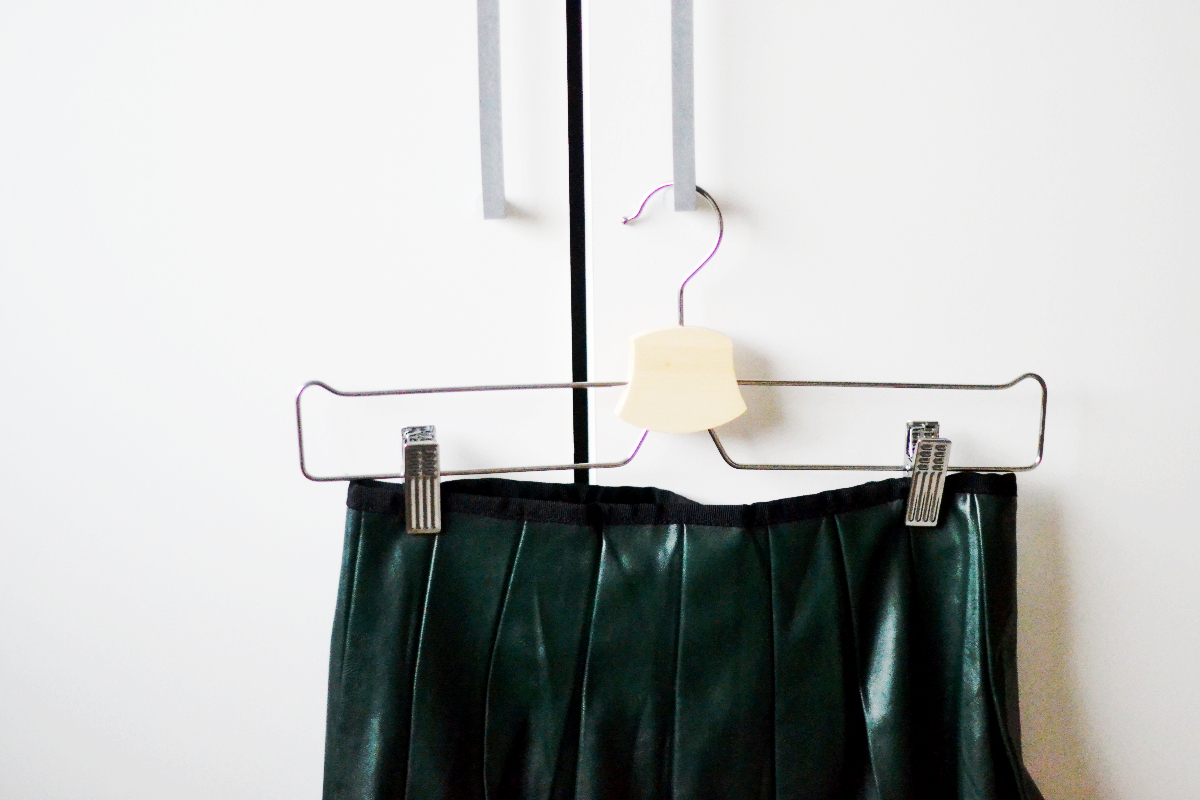 D
o you know the struggles of limited wardrobe space? Well, me either! Since I don´t have a room free to build my own walk-in closet I needed to think about variations recently. I´m blogging for more than five years now, which means I hoarded a huge amount of stuff aka messy-ish lots! When I was planning to renovate my home office area, I decided to invest in a new wardrobe as well! But how is it possible to make the most out of the limited area?
Here is what I´ve learned!
GET THIN HANGERS
First thing I invested in - right after my actual wardrobe - were thin metal hangers to save some space in the actual cupboard. I´ve found 200 white metal hangers on Amazon for less than €20! Having similar hangers for all your clothes which are thin & space-saving is the best requirement to store a lot of your stuff!
INVEST IN A LOW WARDROBE
I bought one of the cheaper Ikea wardrobes that has a lot of space for hangers as well as for pleated items. What I like most about this closet is the fact that is it only 180cm high which means there is a lot of space up to the ceiling. This certainty gives you the oppotunity to store several boxes on top of the wardrobe to quarter shoes, beddings or whatever has no place in the closet! Amazing, right!?
BUY SEPARATORS
I also bought myself some white separators at Ikea to place jewellery, accessoires & belts. I can easily put those into my cupboard area & they are not even expensive! Using all of your small space is simply based on the organization behind!
THE DRESSER
If you have any space left e.g. in your room or in one cozy corner, defintely invest in a dresser! I´ve got myself some pretty white one that is now standing in my bedroom & it´s perfect to store my underwear, socks aka everything that is not to present open in my wardrobe! You can use it as your little private space or try to hide messy areas behind the drawers.
Happy shopping, girls!!!
----------------------------------------------------------------------------------------------------------------------------------------------------------------
K

ennt ihr auch das Problem von zu wenig Platz im oder um den Kleiderschrank? Wahrscheinlich habt ihr dann, genau wie ich auch, zu wenig Platz einen der tollen begehbaren Schränke zu besitzen, die mittlerweile zum Fashionblogger-Starterpaket gehören. Weil ich jetzt schon mehr als 5 Jahre blogge, habe ich natürlich einiges angehäuft - aus Kooperationen oder einfach privat. Weil ich ja derzeit mein Homeoffice einrichte, habe ich mich ebenfalls für einen neuen Kleiderschrank mit einer komplett neuen Organisation entschieden. Aber wie kann ich das Beste daraus machen? Hier kommen meine Tipps!
NUTZE DÜNNE KLEIDERBÜGEL
Platzspartipp Nummer 1: Dünne Kleiderbügel aus Metall, von denen unheimlich viele nebeneinander passen. Bei Amazon habe ich mir direkt einmal 200 Stück für nicht einmal 20€ bestellt & zwar in passendem Weiß. Auf gleiche Bügel solltet ihr in jedem Fall wert legen, denn so lässt sich viel mehr eurer Stücke auf die Kleiderstange hängen!
SUCHE NACH EINEM NIEDRIGEN SCHRANK
Ich habe mir einen der günstigeren massiven Schränke von Ikea ausgesucht, weil ich meiner Kleidung gerne einen festen Platz geben möchte. Ein System aus Kleiderstangen funktioniert im kleinen Raum eben weniger gut. Mein niedriger Kleiderschrank bietet mir mit seinen 180cm Höhe genug Platz um oben auf Kisten zu platzieren, in denen ich dann Schuhe oder Bettwäsche aufbewahren kann! Finde ich persönlich unheimlich praktisch!
ÜBERLEGE DIR TRENNSYTEME
Ikea biete in Sachen Organisation eine Menge guter Tipps & Tricks! Besonders praktisch finde ich die kleinen Trennkisten, die man im Set kaufen und dann im Schrank platzieren kann. Hier bewahre ich kleine Stücke, wie Gürtel, Schmuck oder Acessoires auf, die sonst schwer Platz im Schrank finden. Organisation ist das A und O im Kleiderschrank!
DIE KOMMODE
Falls ihr zusätzlichen Platz habt, sei es im Schlafzimmer oder in einer gemütlichen kleinen Ecke in der Wohnung, dann investiert in eine Kommode! Große Schubladen bieten eine ganze Menge Platz & helfen euch beim Sortieren der Teile. Ich persönlich habe mir eine kleine weiße Kommode für mein Schlafzimmer besorgt, in der ich Unterwäsche, Socken und ähnliches unterbingen kann, ohne solche privaten Teile im Schrank verteilen zu müssen. Außerdem bieten die Schubladen natürlich auch einen Platz für alles, das eben keinen Platz hat - Unordnung adé!!
Happy shopping, Mädels!!!