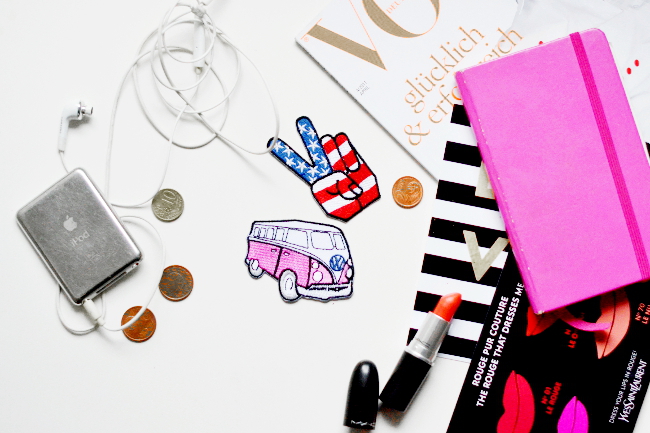 I
´m pretty sure most of you will know the importance of an organized lifestyle in a society of constant stress & chaos! To be well arranged in your daily routine is the most important point for business ladies like us or the ones who want to reach that goal! Here are some tiny little advices to start minimizing your workload by structuring your weeks!
USE NOTEBOOKS & CALENDARS
As soon as it comes to organizing, first must have is a pretty little notebook to write down important things like meetings, events, birthdays & deadlines. What I´ve learned? Invest in several versions because a) they look cute on your office desk b) you won´t be able to finde the one in your different bags or c) you will loose them in the library, anyway. Agreed? Yep, it´s happening! I really love this
vintage looking glittery one
, this
"Hard Work" notebook
with a lot of space & this
denim decorated
one.
SPOIL YOURSELF WITH TIMES IN BETWEEN & EXTRA FREETIME
Always plan in some free time in between meetings & work. It´s so important to relax and take a break to motivate yourself!
FIND MOTIVATION BY A CLEAN WORKSPACE & A NICE ENVIRONMENT
Working in a clean & pretty environment is the best you can do! I swear, work will be much easier! I myself invested in a big desk & some basic decorations to feel good in my home office. I always try to clean the desk area as often as I can & select things I don´t need anymore. In addition I write notes & leave them everywhere to think about different things to do. Also quite oblivious? Poor sweetie, I know the struggle! Do this DIY to show how organized you can be. It helps!
PLAN AHEAD
A post is to be finished in it´s deadline? You have to work two extra hours the next day? Laundry has to be done & you have to learn a lot for university already? Plan ahead clever girl! Nothing is easier than planning your workload & spread it over the seven days of your week to release yourself. Planning helps not forgetting & you will feel happier, I promise!