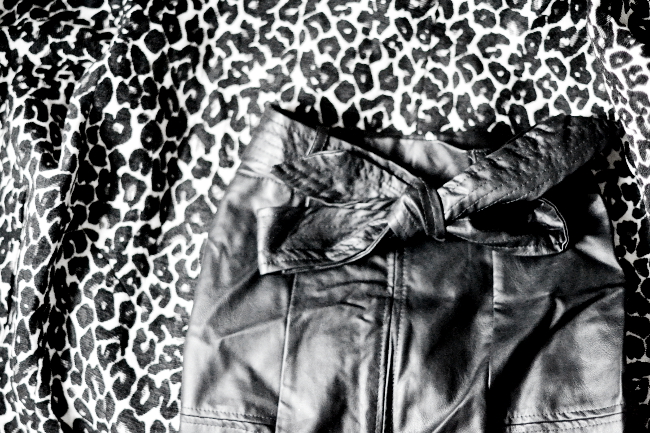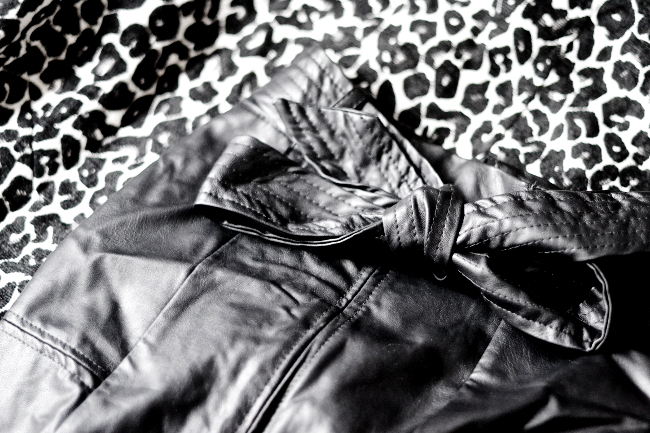 Chicwish Leather Pencil Skirt / Forever 21 Leopard Coat
A

s you may already know, I´m a huge fan of prints & that includes definitely leopard prints as well! I always try to find cute versions that do not look too cheap (which is actually quite hard!!) or tacky. Leopard is so versatile when it comes to classic combinations! Leopard with black or natural shades is always a good idea! So there is seldom any good leopard I do not like at all...
I found this super cute oversized leopard coat in the sales recently! Forever 21 is always prepared to amaze me with finds like this since this coat is the perfect pal for fall! Whatever I´m wearing it complements every outfut because of it´s classy black & white look. My Chicwish leather skirt has become the fitting fellow for this coat - simply adorable flirty mix of textures! Black is back & so I am! Cheers to the weekend!
------------------------------------------------------------------------------------------------------------------------------------------------------------------
W

ie du vielleicht aus vergangenen Beiträgen schon weißt, bin ich ein großer Fan von Prints & schließt Leopardenprints definitv ein! Ich versuche immer wieder nach hübschen Versionen Ausschau zu halten, die nicht zu billig (und das ist gar nicht so einfach!!) oder zu kitschig aussehen. Leopardenprint ist unheimlich wandelbar wenn es um klassische Looks geht! Kombiniert mit schwarz oder neutralen Farben sieht es immer interessant aus! Daher gibt es selten Leoparden-Kombis, die ich überhaupt nicht mag...
Diesen super schönen Oversized Coat im Leopardenprint habe ich erst vor kurzem im Sale ergattert! Forever 21 versteht es einfach immer wieder mich zu begeistern, denn diese Jacke ist ein perfekter Freund für den Herbst! Was auch immer ich trage, der Coat schafft es die Looks perfekt zu ergänzen, durch den klassischen schwarz-weiß Look. Mein Chicwish Lederrock hat sich als passender Kollege herausgestellt - ein unglaublicher Look & ein flirty Texturmix! Schwarz ist zurück in meinem Kleiderschrank! Cheers to the weekend!