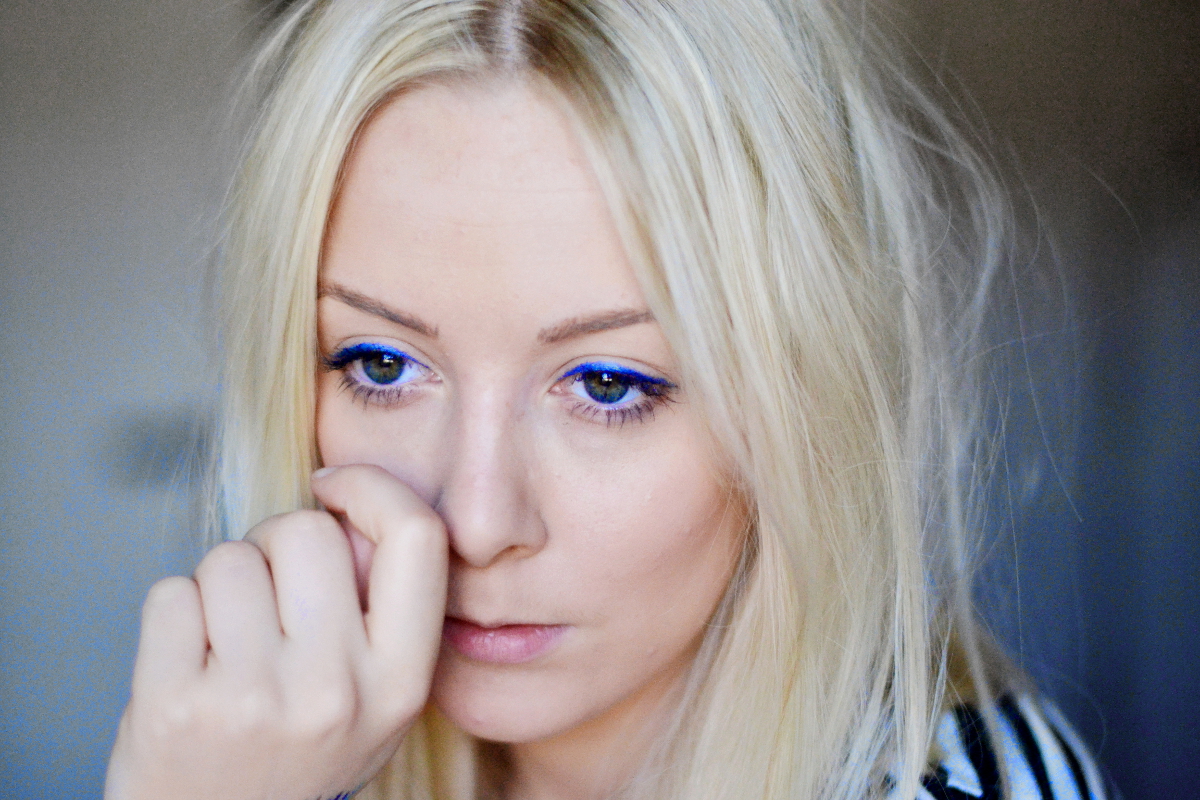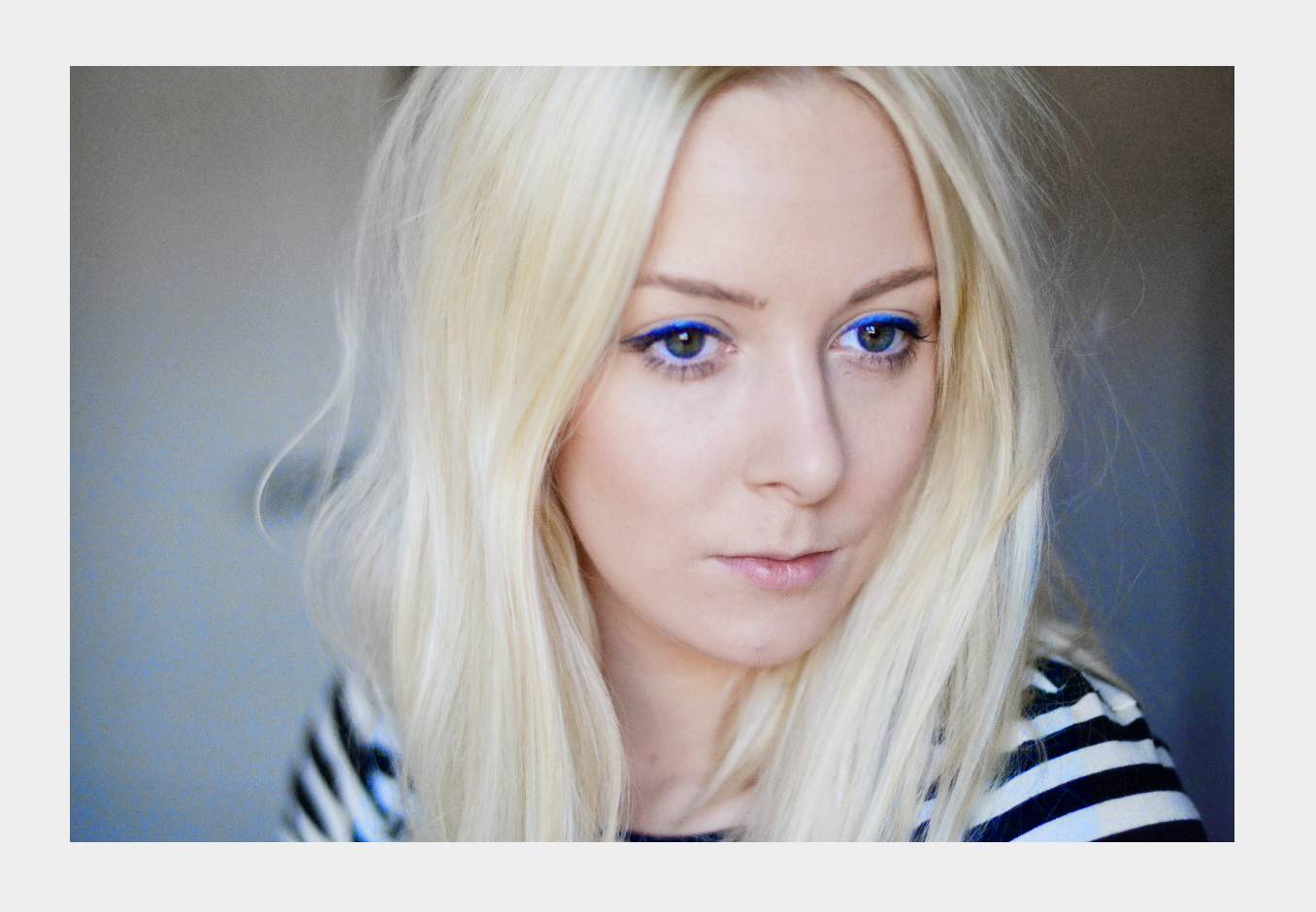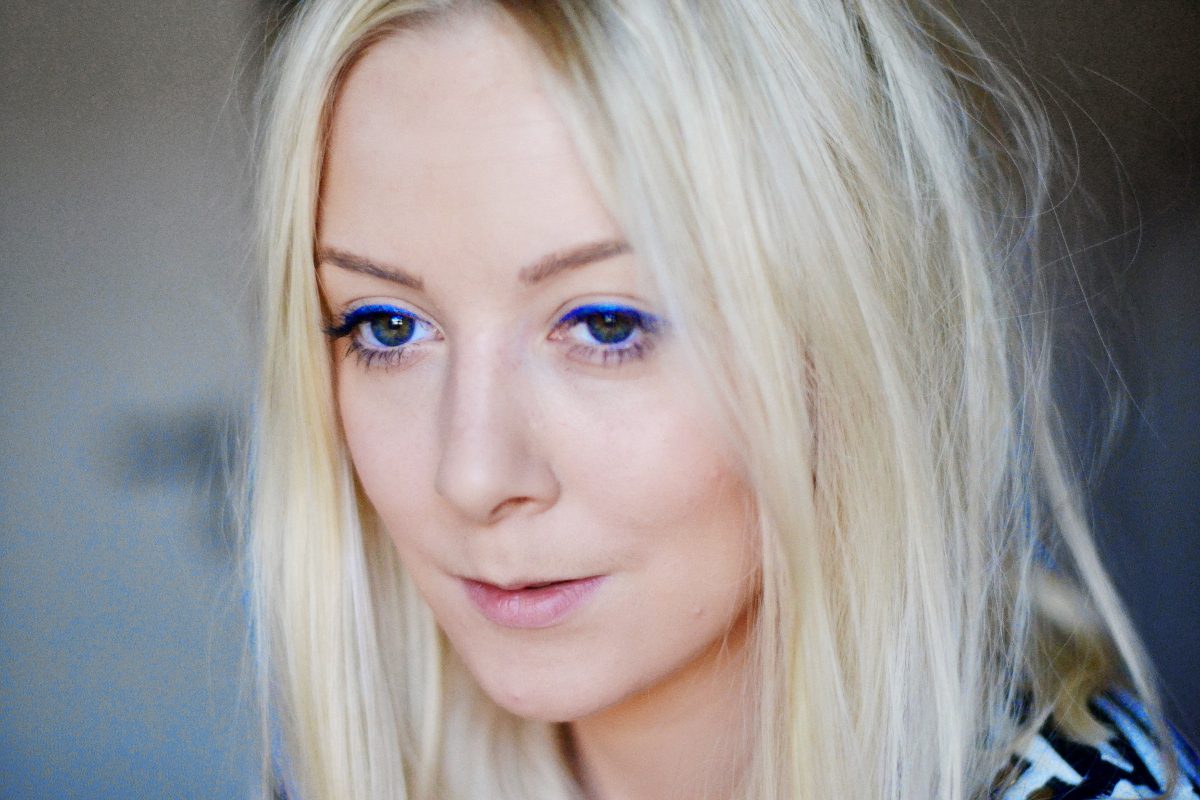 A
s seen on many fashionistas, bloggers & models recently, I´m here with the biggest beauty comeback today: blue eyeliner! 2015 is the year our beloved 70´s come back into fashion & also makeup! Runways were full of the greatest flared pants, big hats & clogs as well as hippie shades and paisley print! What I liked most? The great 70´s winged eyeliner trend - today transferred in blue!
I really liked the look, first time I´ve tried it! Important fact: Stay natural with the rest of the look - no lipstick, less is more! I´ve used a blue liner by P2 to create this vibrant blue thick line & wore it with my beloved winter colors, such as black, grey or camel! If you are interested, I will make sure to show you my latest blue favorites in a separate post?! You can sneak a peak
in here
already...
----------------------------------------------------------------------------------------------------------------------------------------------------------------
U

m das blaue Farbthema meines Novembers fortzuführen, habe ich heute mal den heißesten Beauty Trend der letzte Wochen aufgegriffen & mich 70´s-like mit blauem Eyeliner ausgestattet! Eine Farbe, die ich in den letzten Wochen immer wieder auf den Augen verschiedenster Fashionistas, Blogger & Models gesehen habe, denn natürlich gehört das Ganze zum 70er Comeback genauso dazu wie Schlaghosen und Paisleymuster!
Eine dicke Linie am beweglichen Lid in vibrierendem Blau ist daher ein absolutes Muss der Saison! Gefiel mir irgendwie sofort & ich habe es dann einfach gelassen. Wichtig ist natürlich den Rest des Looks schlicht zu gestalten, nicht zu viel Rouge, kein auffälliger Lippenstift oder zu viel Makeup - aber das ist ja logisch, wir wollen ja nicht aussehen wie Miss Piggy! Für diesen Look habe ich einen Liner von P2 benutzt, wenn ihr Interesse habt, zeige ich euch meine Favoriten aber auch gern nochmal genauer in einem separaten Post?! Hier könnt ihr gerne schonmal eine kleine Vorschau erhaschen...