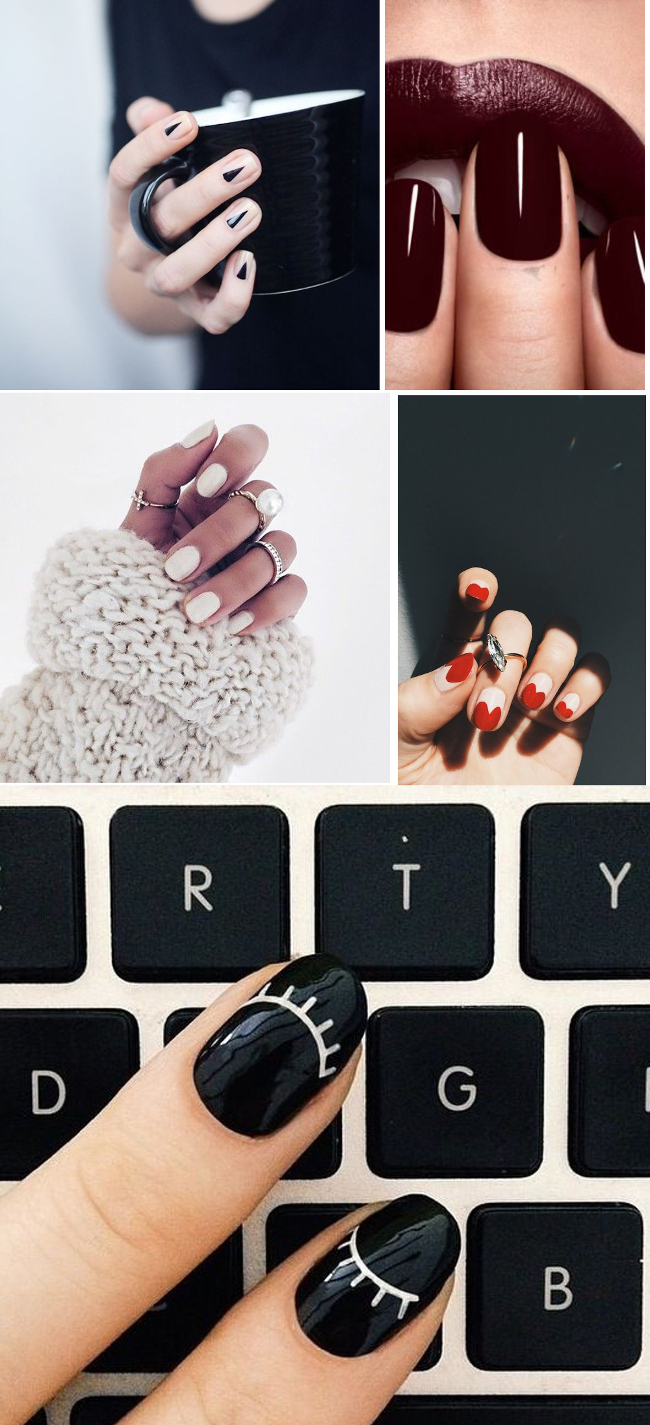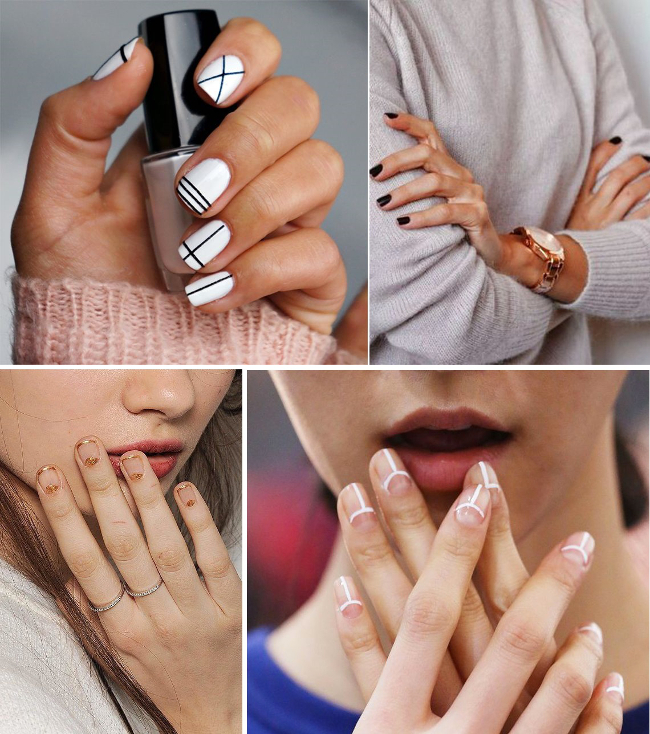 N

ever change a winning team! - That´s why I will never ever live without nailpolish! I´m the biggest fan of simple nude polishes, edgy black nails or a dark blue glittery version! Different brands offer so many various shades & sometimes it´s hard to decide (...could be the reason why I tend to hoard so many nailpolishes...) for the right one that you will love forever! Simple plain painted manicure is always great but what about more creative, exciting versions?
The newest manicure trends tend to being a little geometric, simple & with a clever touch! Straight lines on a clear ground, monochrome nails or fall shades on our nails - whatever you choose you will be on the best way to turn into a fashionista! Challenge accepted? Of course!!
----------------------------------------------------------------------------------------------------------------------------------------------------------------
N

ever change a winning team! - Das ist auch der Grund warum ich niemals ohne Nagellack leben will! Ich bin der größte Fan von einfacher nudefarbener Maniküre, edgy schwarzen Nägeln oder einem dunkelblauen glitzernden Lack! Verschiedene Marken bieten unheimlich viele verschiedene Farben und Texturen an & manchmal ist es schwer sich für den zu entscheiden, den man sein Leben lang lieben wird (... das ist wahrscheinlich auch der Grund warum ich dazu neige Lacke regelrecht zu horten...)! Einfache einfarbige Maniküre ist immer gut, aber was ist mit etwas kreativeren, aufregenderen Versionen, die man zuhause nachmachen kann?
Die neuesten Trends im Bereich Maniküre neigen zu geometrischen Mustern, einfachen Linien & einem cleveren Touch! Klare Strukturen auf klarem Grund, monochrome Nägel oder Herbstfarben wie "Marsala" oder knalliges Rostrot - was auch immer du wählst, damit bist du auf dem besten Weg dich in eine Fashionista zu verwandeln! Challenge akzeptiert? Na klar!!
*photo credits: Pinterest