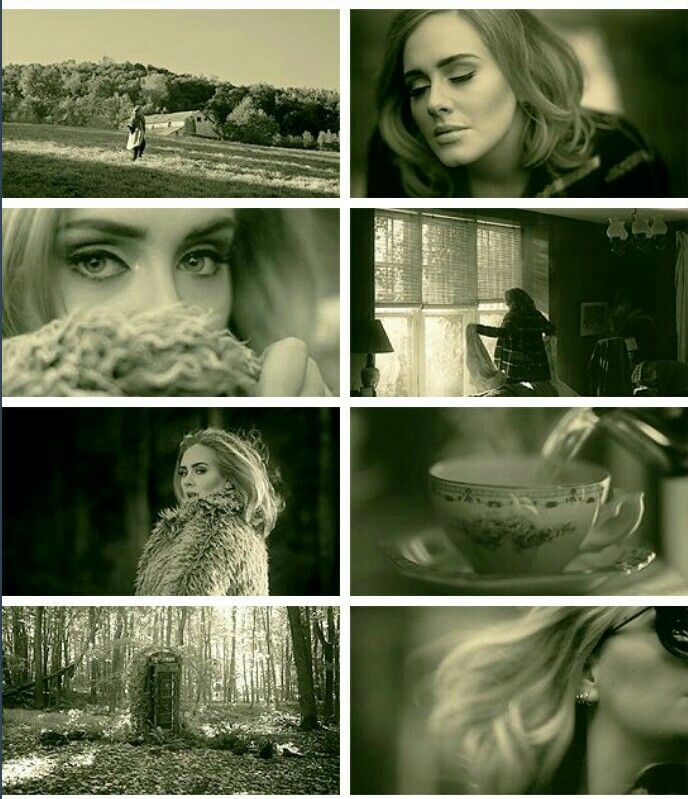 W
enn es eine Künstlerin gibt, die mich zum weinen bringt, dann ist das Adele! Ich war so traurig so lange nichts von ihr gehört zu haben, denn ich erinnere mich, dass einige ihrer Songs mich schon in meiner Teeniezeit extrem berührten. Auf "Fire to the rain" habe ich damals meine Voltigierkür geturnt & das war sicher eine der erfolgreichsten, die ich vorzuweisen habe. Ich weiß nicht einmal richtig wieso, aber Text und Klang gaben mir damals nach einer schweren Trennung jedes Mal Kraft & Mut! Und gerade weil diese Frau so unheimlich kraftvoll wirkt, sich keinem Schönheitsideal anpasst und so authentisch wirkt, liebe ich auch den neuesten Song!
"Hello" ist einfach tiefgründig. Und es erinnert mich - mal wieder - an etwas, das ich selbst erlebt habe. Und sicher geht es da nicht nur mir so. Diese energiegeladene Trauer, die der Song ausdrückt, die Power das ganze irgendwie zu verarbeiten, die berührt mich ganz tief. Und als ich letzte Woche wieder einmal so einen Tag hatte, an dem alles schief zu laufen schien & im Auto auf dem Nachause-Weg saß, da lief das Lied im Radio. Und mir liefen die Tränen.

Vieles im Leben passiert nicht gerade so, wie man es sich erträumt. Und in den letzten zwei Jahren habe ich erwachsen werden müssen. Einfach so. Da fragt kein Mensch ob man bereit ist. Nach all dem geht es mir jetzt viel besser, denn ich bin viel stärker geworden! Aber manchmal überkommt mich auch heute noch dieses Gefühl - etwas falsch gemacht zu haben, Dinge zu bereuen & Menschen zu vermissen, die man hat gehen lassen. Und manchmal wünsche ich mir dann auch einfach anrufen zu können & - "Hello?!".







*pictures via Pinterest, Video via Youtube