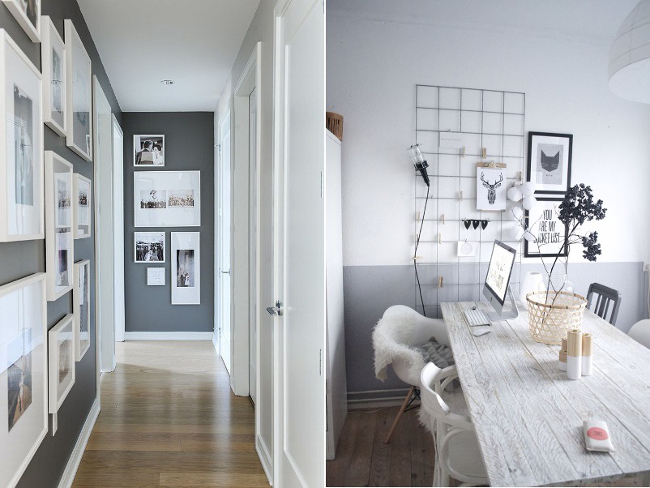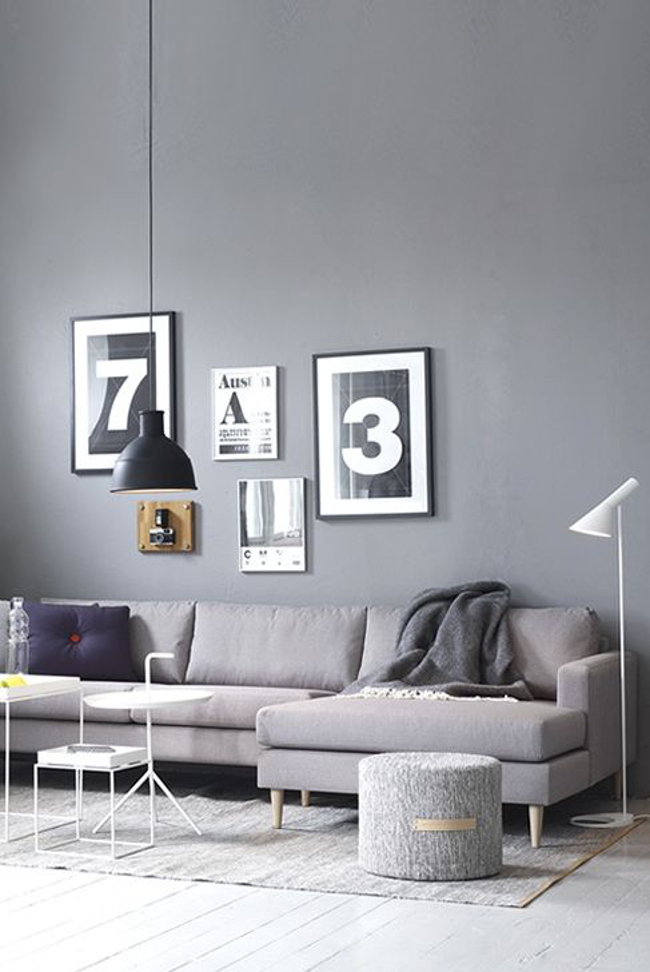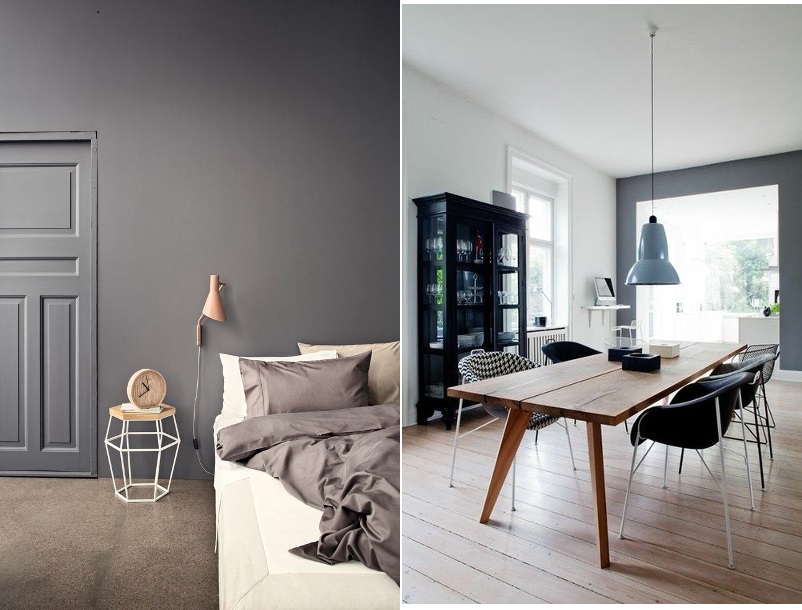 W

ant a cozy little home? A balanced soul? Relaxation & Peace? You crazy little you, it´s that easy! The newest interior trend as seen on lots of Pinterest accounts recently, gives you the possibilty to create some cozy little space at home. Thinking about one of these cold winter mornings, early summer days, foggy November rain, what is the first impression that comes into your mind? Coziness. Shades of Grey. Not even the series of books. Just a color, in different cozy shades. - That´s a lot of "cozy" words, right? Well, that´s exactly what it should be.
The impression of a relaxed day at home. Warm tea or coffee, afternoon cuddles, a long movie night - Everything related to cold uncomfortable times. Your walls should reflect this. Your home is your castle in times like this. Modern interior designers & scandinavian trendsetters dress their homes walls into warm grey tones. Grey is modern, special and neutral. That´s why it is the perfect partner for your stressed soul. It calms you down. It cares. You will feel better, I promise.
----------------------------------------------------------------------------------------------------------------------------------------------------------------
D

u willst ein gemütliches kleines Heim? Einen ausgeglichenen Geist? Entspannung & Frieden? Du verrücktes Ding, es ist doch eigentlich ganz leicht! Der neueste Wohntrend, den ich auf unzähligen Pinterest Accounts gefunden habe, gibt dir die Möglichkeit einen gemütlichen Ort zu erschaffen, in dem du dich wohl fühlst. Wenn du an diese typischen kalten Wintermorgende, frühe Sommertage und nebligen Novemberregen denkst, was kommt dir als erstes in den Sinn? Gemütlichkeit. Shades of Grey. Nein, nicht die Bücherreihe, sondern die verschiedenen gemütlichen Farbtöne. - Das sind eine Menge "gemütlicher" Wörter, stimmt´s? Nun ja, das ist nun einmal genau das was es am besten trifft.
Der Gedanke an einen entspannten Tag zuhause. Heißer Tee oder Kaffee, nachmittägliche Kuscheleinheiten, eine lange Filmenacht - alles das ist doch verbunden mit diesen kalten ungemütlichen Tagen. Und deine vier Wände sollten genau dies reflektieren. In diesen Momenten ist dein Zuhause wie eine schützende Burg. Moderne Interior Designer & skandinavische Trendsetter kleiden ihr Heim schon lange in warmen Grautönen. Grau ist modern, besonders und neutral. Und das ist auch der Grund warum es der perfekte Partner für deine gestresste Seele ist. Es beruhigt dich. Es kümmert sich um dich. Und du wirst dich wohler fühlen, Ich verprechs´.




*photocredits: Pinterest