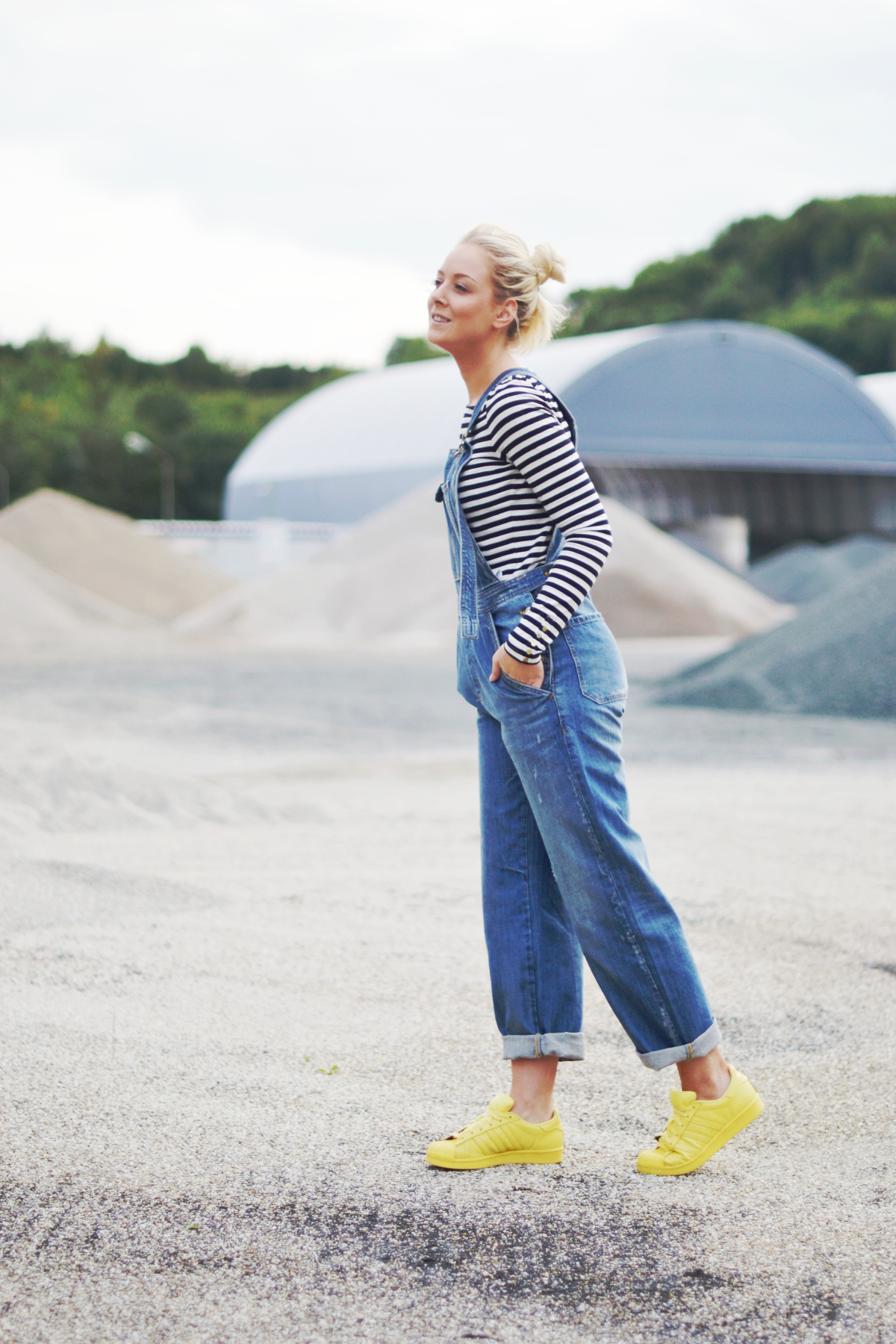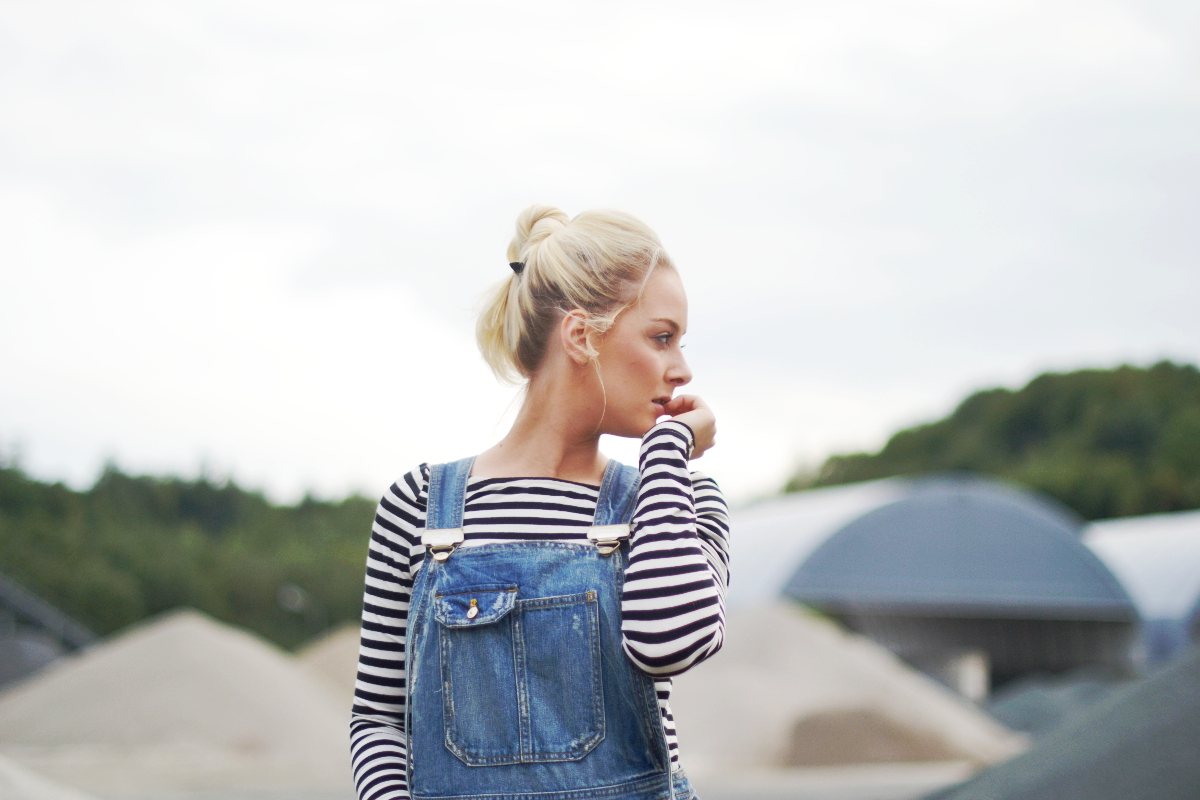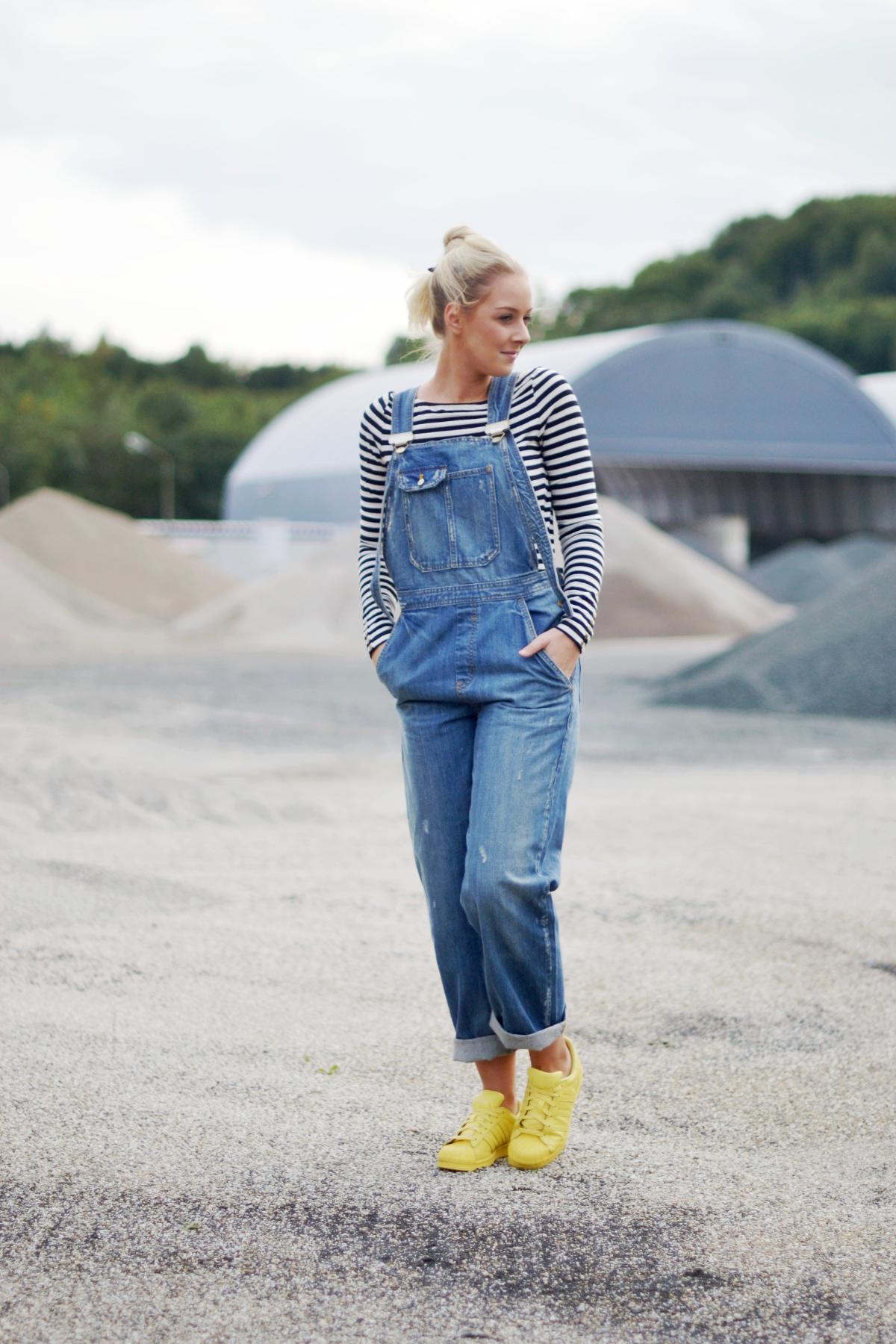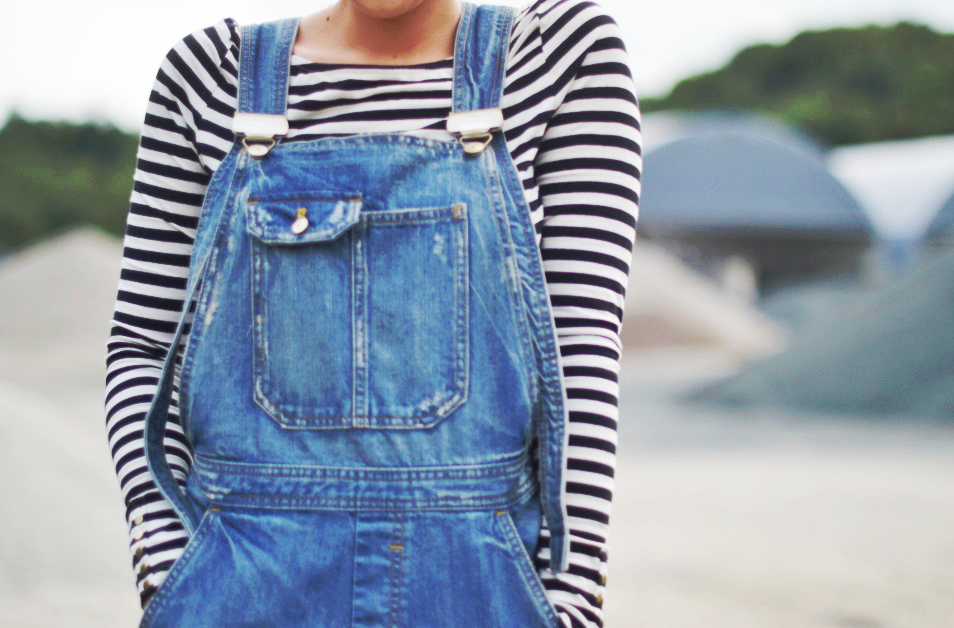 Zara Dungaries / H&M Striped Shirt / Adidas Supercolor Sneakers
S
ometimes, sisters are the best wardrobe rounders that you can have! When it comes to my sister & me, nobody will ever compare us. We are absolutely different - our character, our style, the outward appearance. My sisters wardrobe is full with amazing basic shirts, jeans & sweat jackets! Every time I´m searching for a round up for one of my outfits, I just need to borrow something from her. While my wardrobe essentials are a little more fancy & my style is changing a lot because of my fashion experiments, Hannah is always searching for things that really fit her. I´m a little braver (in fashion questions!!) & she is the superior finder of items that really compliment her. - Interesting, since it´s the other way round when it comes to our lifestyles...
Shopping, a while ago at Zara, Hannah found this denim dungarees that (to be honest) was not my cup of tea when I saw it in store. She just took the bargain at home while I wasn´t that assured about it. Who was the real fashionista this time, is clear! Dungarees are soo in trend this early fall & when I tried it on some days ago, I really liked the look! Had to borrow it because the dungarees really made my yellow sneakers shine! I´m in love with the loose boyfriend fit & the cute details on top. What I´ve learned out of this? Sisters are not only annoying, they can also!

----------------------------------------------------------------------------------------------------------------------------------------------------------------
M

anchmal sind Schwestern die besten Kleiderschrank-Ergänzer die es gibt! Meine Schwester und mich kann niemand vergleichen. Wir sind absolut verschieden - unser Charakter, unser Stil, die Erscheinung. Meine Schwester hat einen Schrank voll von Basic Shirts, tollen Jeans & Sweatjacken! Jedes Mal wenn ich nach einer Lösung suche Outfits abzurunden, dann muss ich mir nur etwas von ihr leihen. Während meine Musthaves etwas ausgefallener sind & mein Stil sich ständig durch meine Experimente verändert, sucht Hannah immer genau nach den Teilen, die zu ihr passen. Ich bin modisch wohl etwas mutiger & sie die souveräne Finderin von Teilen, die ihr wirklich stehen. - Interessant, denn in Lebensfragen trägt es sich anderherum zu...
Als wir vor einiger Zeit bei Zara hereinschneiten, fand Hannah diese Denim Latzhose, von der ich (um ehrlich zu sein) anfangs nicht sehr begeistert war. Sie jedoch trug das Schnäppchen nach Hause, während ich mir dabei nicht so sicher war. Wer da die wahre Fashionista war, ist sicher klar! Latzhosen sind diesen Herbst unheimlich in & als ich sie vor einigen Tagen einmal anzog, fand ich den Look richtig gut! Und dann musste ich sie einfach leihen, weil sie meine gelben Sneakers so richtig zum Einsatz brachten! Ich mag den lockeren Boyfriend Schnitt & die tollen Details am Top. Was ich daraus gelernt habe? Schwestern können nicht nur nerven, sondern sogar richtig rocken!