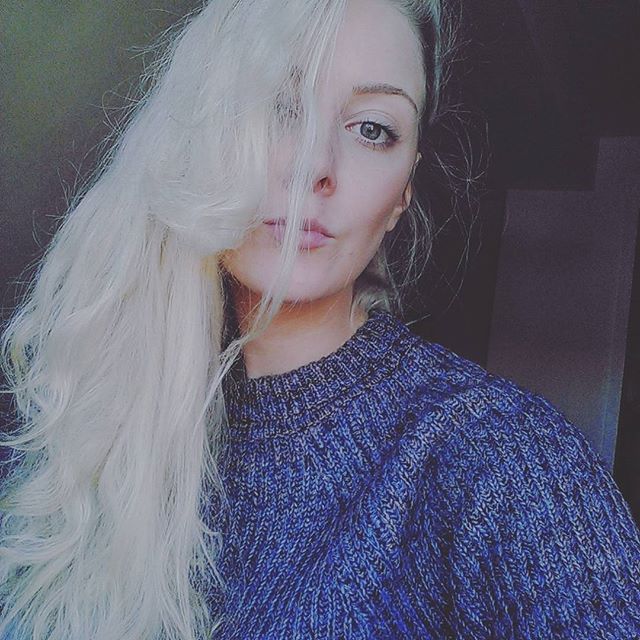 T
he secret of wearing messy hair OR: how to look absolutely crazy but confident! When I was in school, life was kind of complicated. People judge you - all the time - but when you are young, things can get worse. You are going to school every day, you meet the same people, you are judged by even the same! So for me, shy little weirdo, things were quite hard.
No, I was never brave enough to dance in the rain, to run against the flood. My biggest judge was me & myself. But I didn´t realize it.
Since I´m going to university, living my own life & earning my own money, I feel way more confident! I can be whoever I want to be & I care less for the people who were judging me. Because everyone of us started somewhere! My kind of brave act of confidence every day? Messy hair! I would never ever have had visited school without my perfect style - never ever! These times, my hair is messy most of the time, I´m wearing some nerdy glasses & my biggest jumper - off we go! The only secret is: Stay who you are & only care for what you are doing! The moments I´m feeling best are the ones I care the less...
----------------------------------------------------------------------------------------------------------------------------------------------------------------
D

as Geheimnis Messy Hair zu tragen ODER: wie man absolut verrückt aber selbstbewusst aussehen kann! #madhatterstyle. Als ich noch zur Schule ging, war das Leben irgendwie anstrengend, irgendwie kompliziert. Die Leute urteilen ihr Leben lang & wenn du jung und unerfahren bist, dann kann dir das ganz schön zusetzen. Jeden Tag musst du zur Schule, jeden Tag triffst du die selben Leute und sie reden..! Für mich scheues Ding war das wirklich schwer.
Nein, irgendwie habe ich nie im Regen getanzt, nie das Leben gelebt das ich wollte, bin nie gegen den Strom geschwommen. Mein größter Richter war ich selbst, aber da hab´ ichs nicht gewusst.
Seit ich zur Uni gehe, bin ich nicht zufriedener, aber ich lebe anders & ich verdiene mir alles selbst. Ich fühle mich einfach selbstbewusster und kann das auch ausleben! Ich kann endlich sein wer immer ich will & irgendwie sind mir die, die mich beurteilt haben, so ziemlich egal. Jeder hat irgendwann mal angefangen! Mein täglicher Akt des Selbstvertrauens? Messy Hair! Ohne die perfekte Frisur hätte ich die Schule doch nie betreten. Heute treffe ich am Tag auf tausende verschiedene Leute - wen juckts also?! Meist sind meine Haare jetzt total zerstrubbelt, ich trage nerdige Brillengläser & den größten Pullover den ich finde - und das ist gut so! Das einzige Geheimnis das ich habe: Ich bleibe wer ich bin & kümmere mich nur um mich! Die Momente in denen ich mich am besten fühle, sind die, in denen ich mir am wenigsten Gedanken mache...
* sweater is by Chicwish!