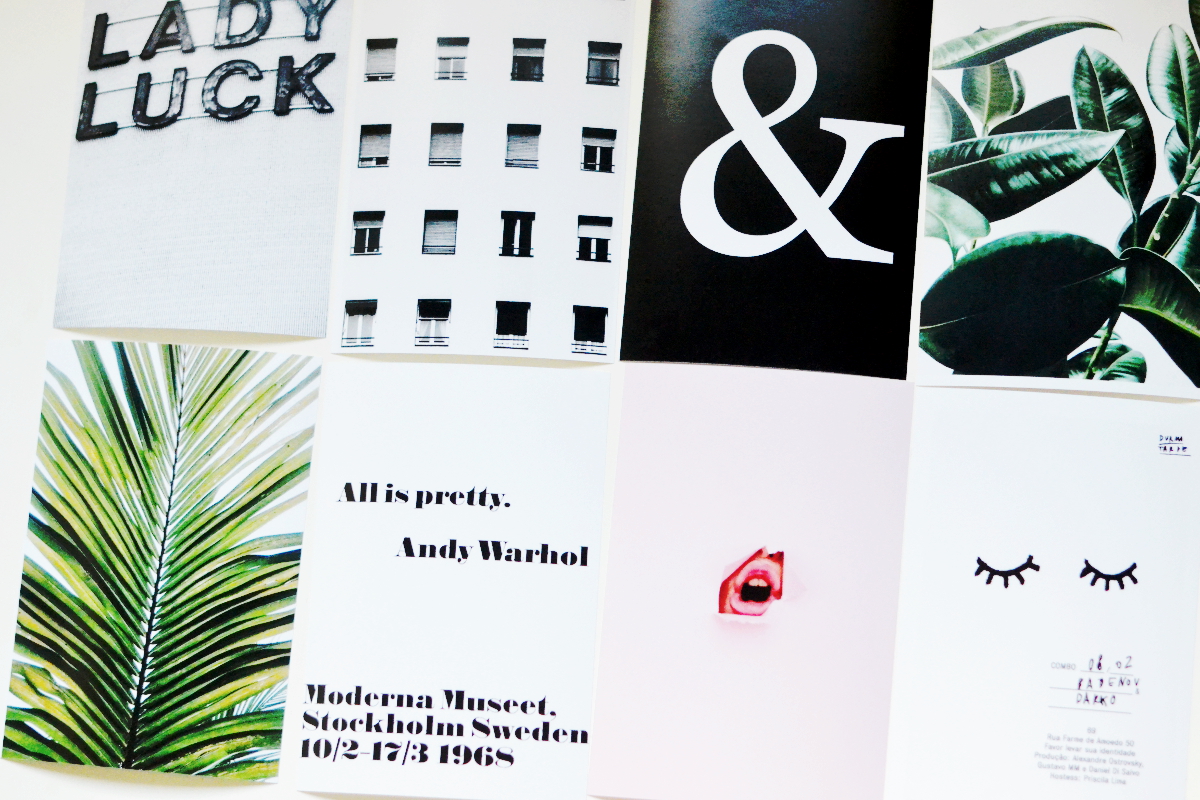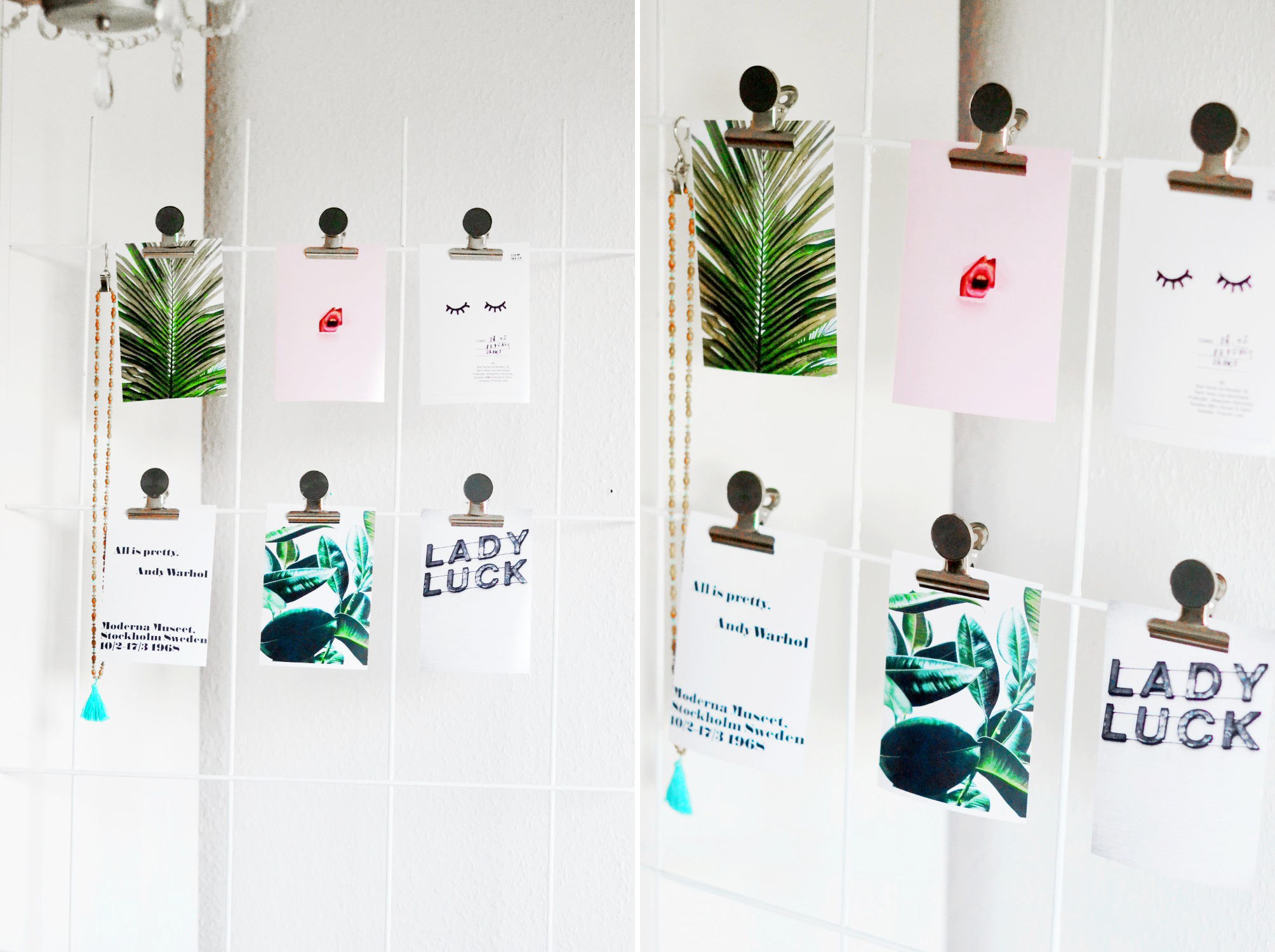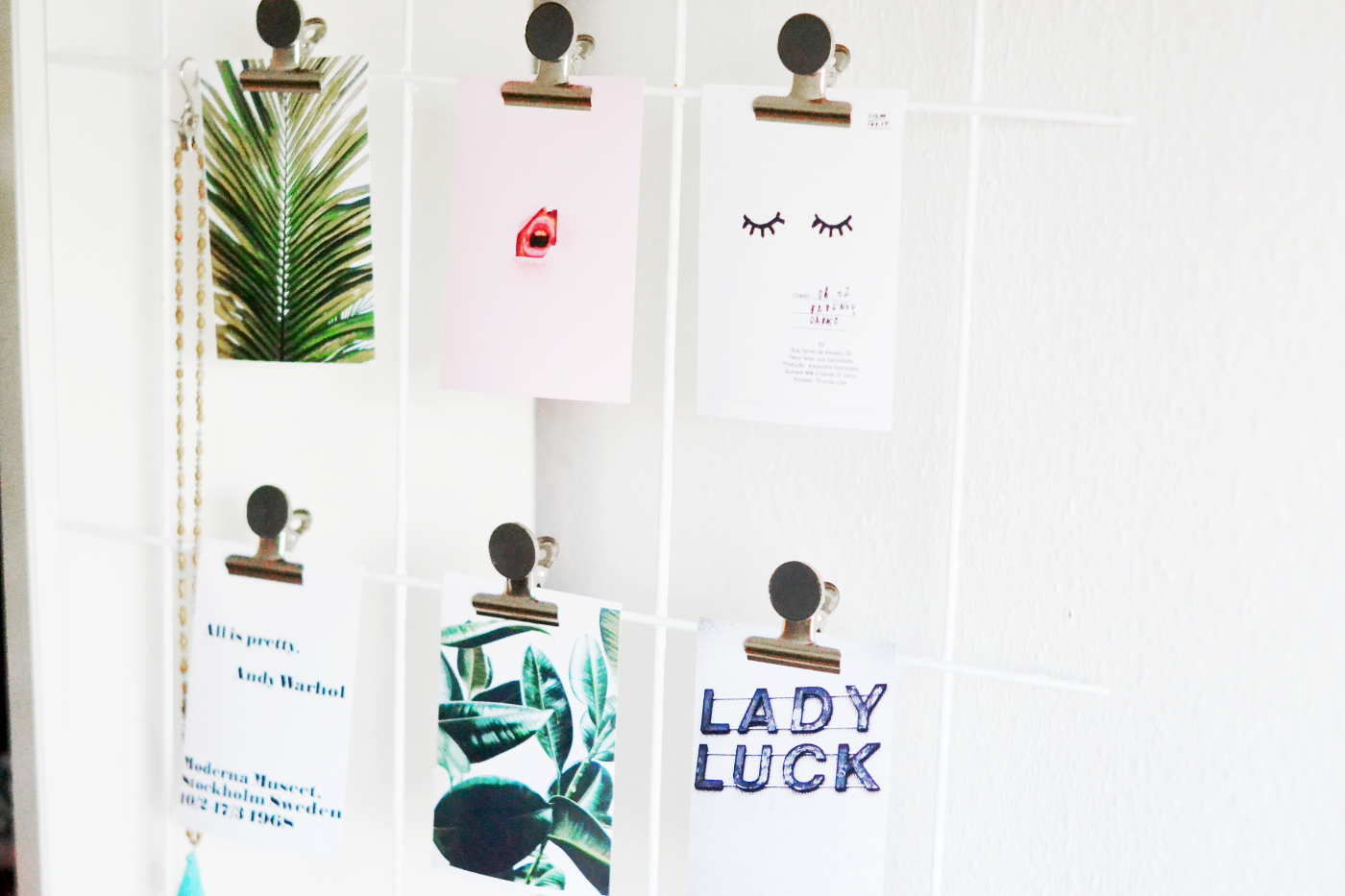 D

o you have some special morning rituals? Things you do when you are sad or something great to spoil yourself? What I like to do sometimes is saving inspirational quotes, photography or prints that I really like & that tend to make me happy! But as I´m quite nostalgic & I love to hold important things in my own hands, for me it´s not enough to just have them on my Pinterest or Tumblr. So I accustomed myself to print out the best saved pictures!
To visualize happy-makers, quotes to motivate yourself & inspirational photography nothing is better than hanging them on your walls as you see them every day! My current inspiration is based on palm tree & leave prints that I´m quite into recently. Since I´m a girl, I´ve always loved myself some cute pastel pink color! The scurrilous lip print is based on my desire for different things which is quite imbuing! I also love myself a cute quote such as Andy Warhol´s sayings or some girl power statements!
Tell me, sweetheart, what´s on your walls?
----------------------------------------------------------------------------------------------------------------------------------------------------------------
H

abt ihr auch bestimmte Morgenrituale? Dinge, die man tut wenn man traurig ist oder gar etwas um sich selbst zu belohnen? Eine Sache, die ich tatsächlich ab und zu mache, ist Inspiration, Fotografien, Zitate oder Prints, die mich glücklich machen, abzuspeichern! Weil ich aber ziemlich nostalgisch und altmodisch in solchen Dingen bin & geliebte Sachen gerne in den Händen halte, ist es für mich nie genug solches nur auf Pinterest zu speichern. Ich habe mir also angewöhnt diese Prints auszudrucken! Und mittlerweile habe ich eine ganze Kiste voll davon & einige Fotoalben.

Weil es natürlich viel zu schade ist die hübschen Bilder verstauben zu lassen & es nichts besseres gibt, als die Inspiration täglich zu sehen, hänge ich ab & an neue Karten an die Wand - in Rahmen oder auf meinem Moodboard. Mit Palmblättern und anderen Blattprints könnte ich derzeit alle meine Wände vollkleistern - ich bin abssolut angesteckt von diesem Trend. Bei Ikea fand ich letzte Woche diese wunderbare Dschungeltapete in einem der Ausstellungsräume, (Foto folgt bei Instagram!) & ich war fast geneigt meine geliebte weiße Wand auszutauschen. Upps. Was ich aber auch unheimlich mag sind tolle Zitate, die mich im Leben voran bringen oder ein wenig Girl Power ausdrücken, sowas geht doch immer!
Was hängt an euren Wänden?