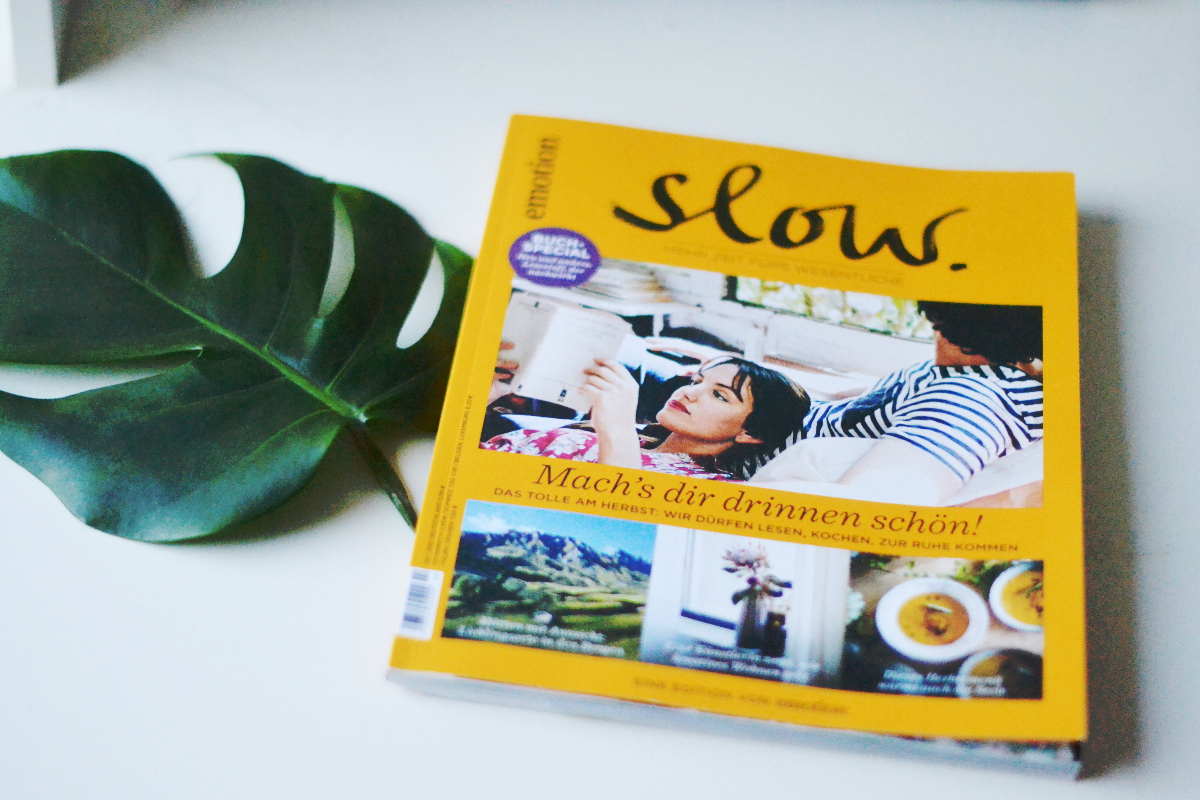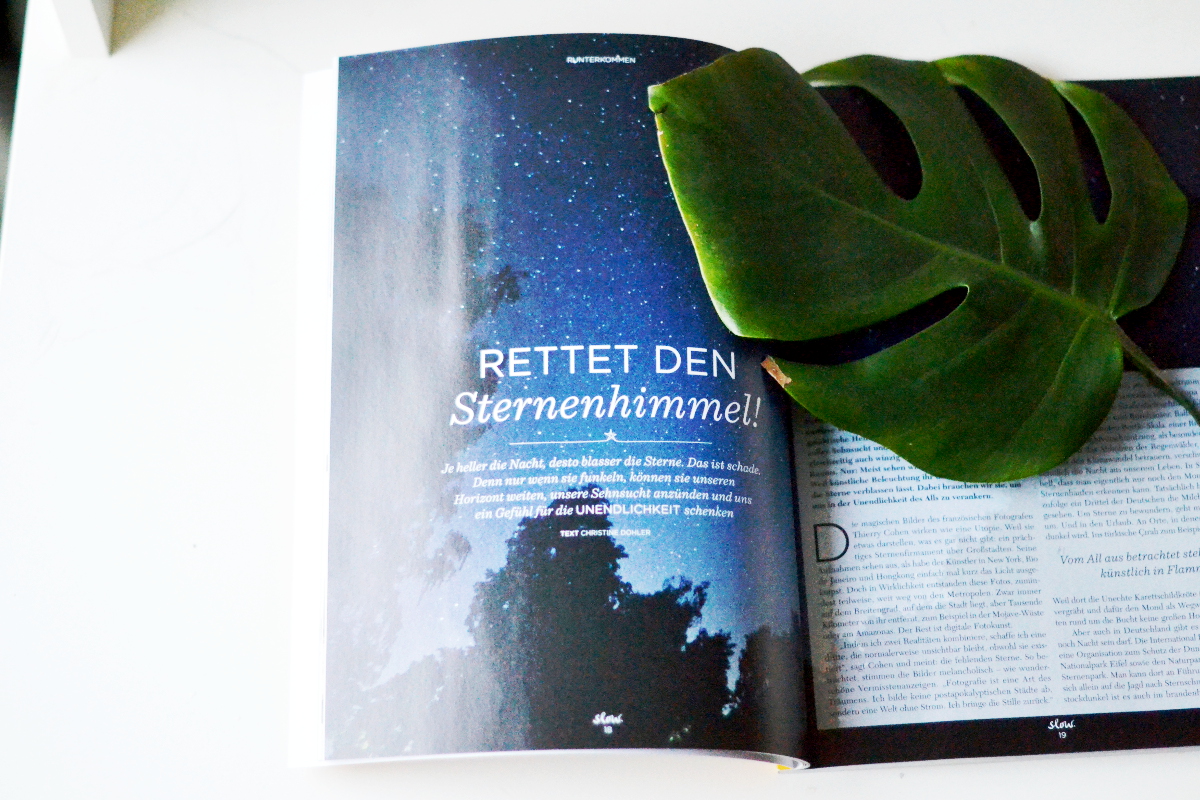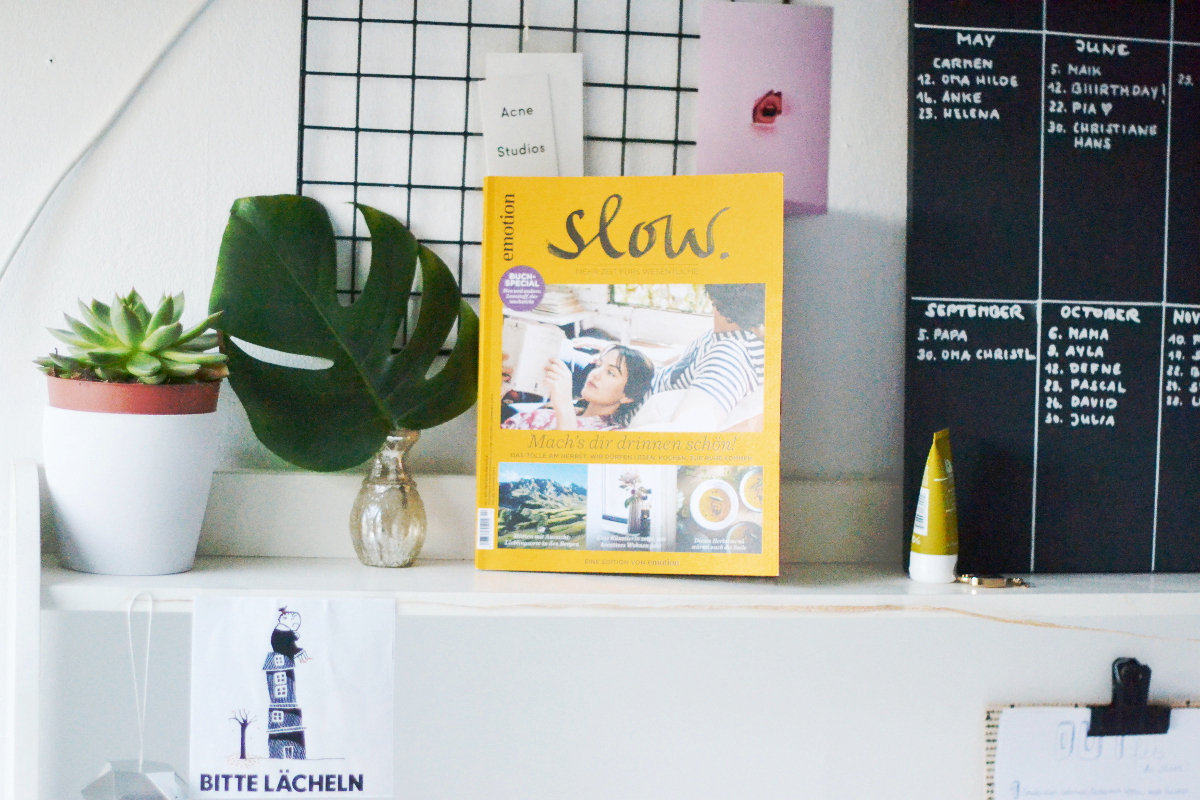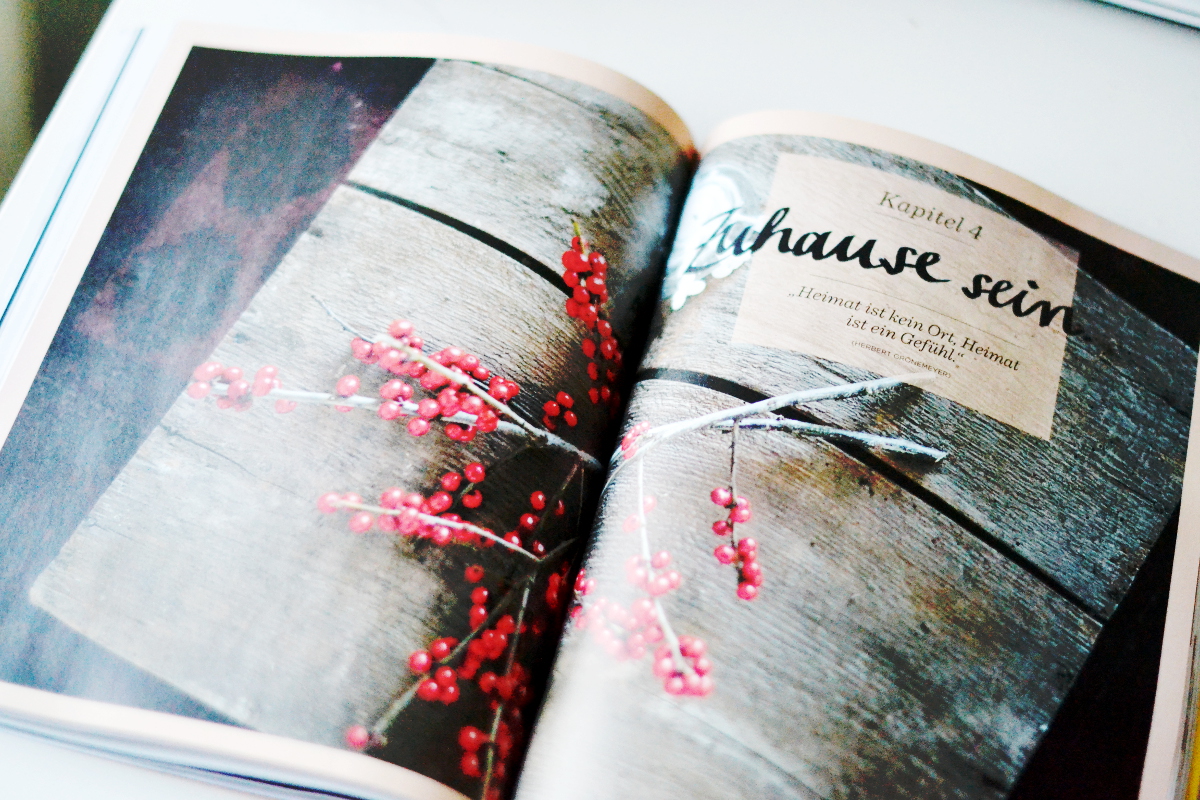 I
´ve got a new Magazine Crush for you! - Autumn days are for cozy blankets, pumpkin scented candles, apple crumble & something good to read! If you are really into this kind of cozy mood, just like me, grab the "
Slow
" magazine & dive into the autumnal world full of interesting articles and pictures!
How to save the starry sky? Where to travel in autumn? What does clean eating mean? Everything about sustainability & fashion! The new Fitness Flatrate! Cocooning! A-Books! Where do artists live? - all on 118 amazing pages!
This magazine is for all of you, who love to sneak a peak into different lifestyles, ideas to support sustainability, relaxing & feeling good in your body! I fell in love with the great mustard yellow cover which calls fall so loudly! For me, pages which continue to have an effect - one of the magazines I will re-read again & again...
-----------------------------------------------------------------------------------------------------------------------------------------------------------
I

ch habe endlich eine neue Magazin Empfehlung für euch! - Herbsttage stehen für warme Decken, Kürbisduft, Kerzen, Apfel Crumble & gute Bücher! Wenn ihr auch momentan in dieser Stimmung seid, so wie ich, dann solltet ihr euch das "Slow" Magazin einmal genauer ansehen & in einer herbstliche Welt voller inspirierender Artikel eintauchen!
Wie rette ich den Sternenhimmel? Welche Orte sollte ich im Herbst besuchen? Was heißt clean eating? Alles über Nachhaltigkeit & Mode! Die neue Fitness Flatrate! Cocooning! A-Books! Wo leben eigentlich Künstler? - all das findet ihr auf 118 tollen Seiten!
Das Magazin ist für alle von euch, die gerne einen Blick auf verschiedenste Lebensstile werfen möchten, Ideen zum Leben mit Nachhaltigkeit suchen, entspannen & sich in ihrem Körper wohlfühlen wollen! Ich für meinen Teil fand schon das herbstlich gelbe Cover unheimlich ansprechend (natürlich auch ein Kaufgrund...), aber besonders fasziniert bin ich von den Seiten, die alle noch immer nachwirken. Eines der Magazine, die ich durchaus auch nochmal lesen würde....