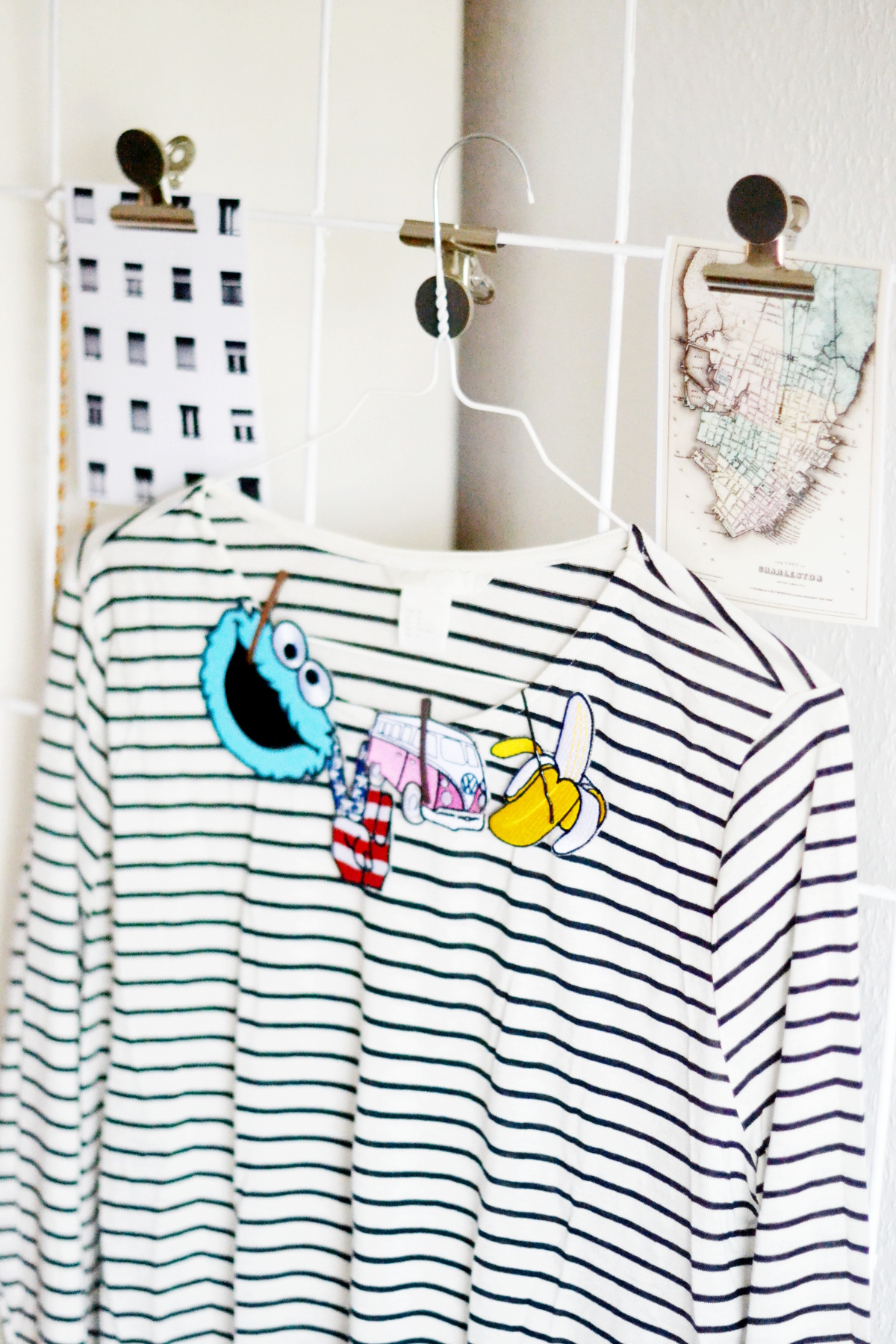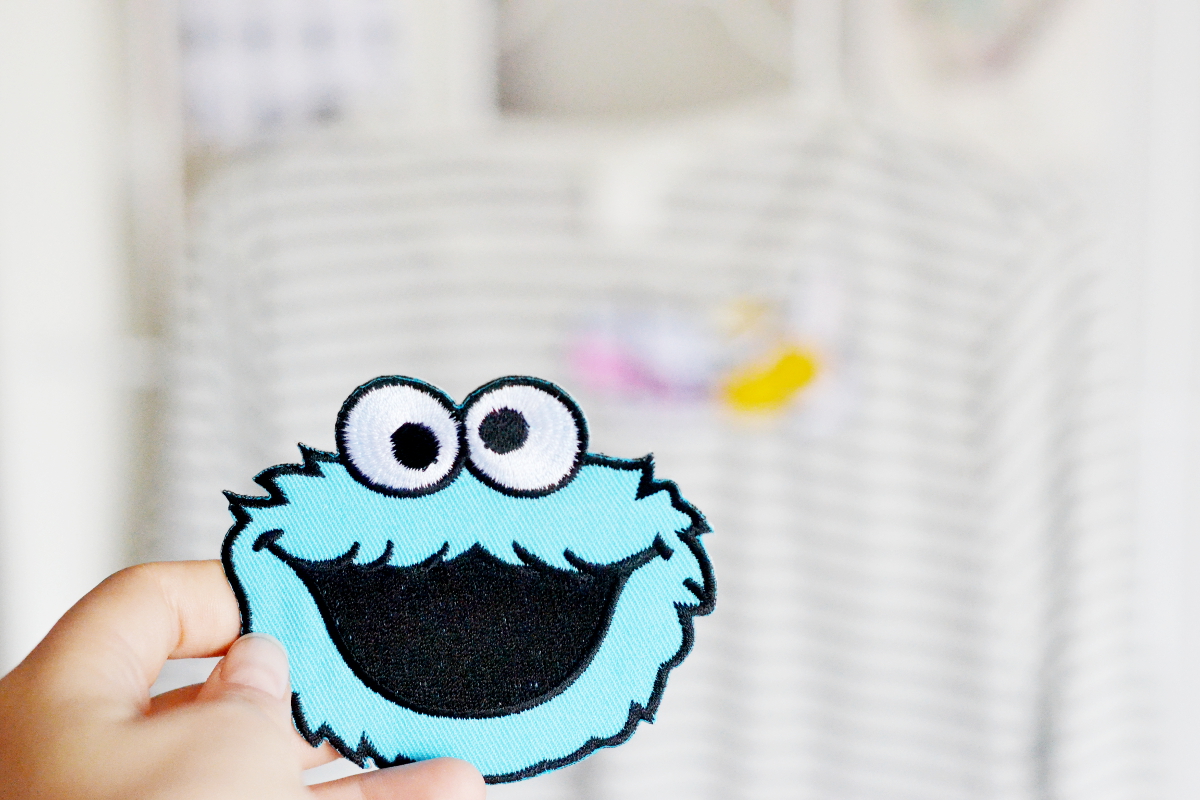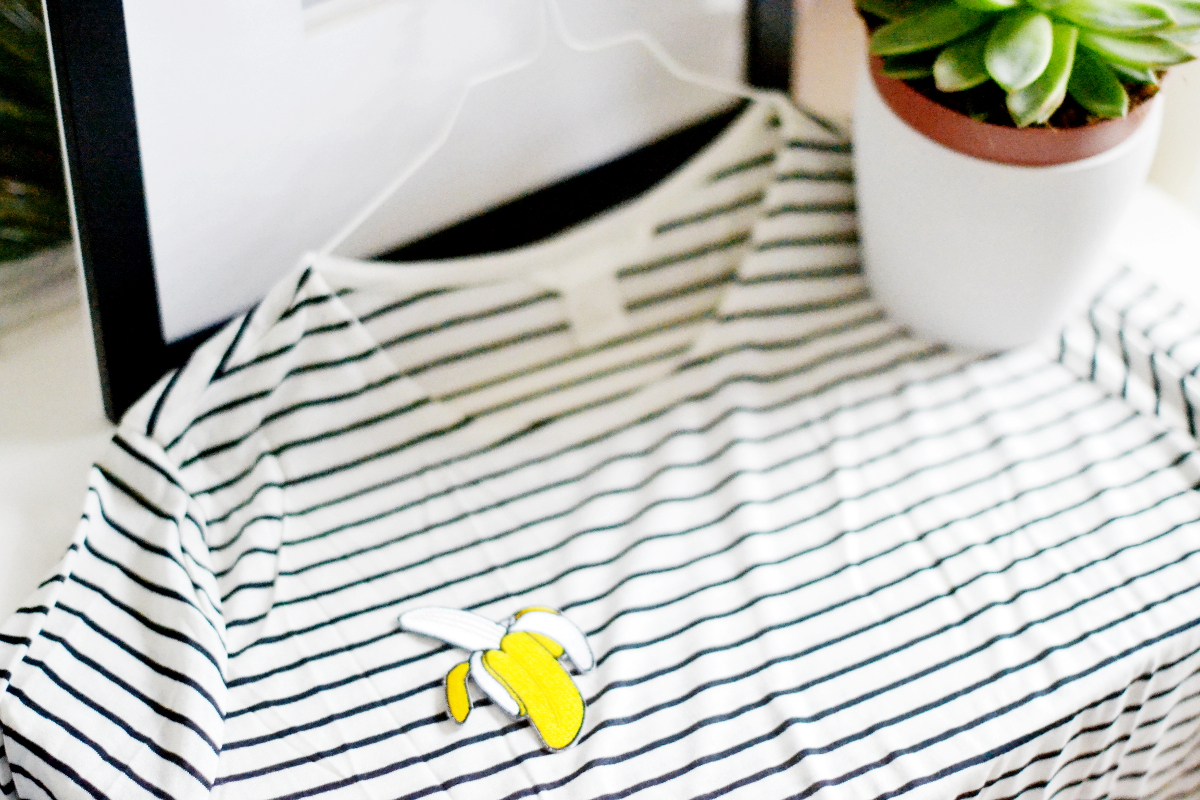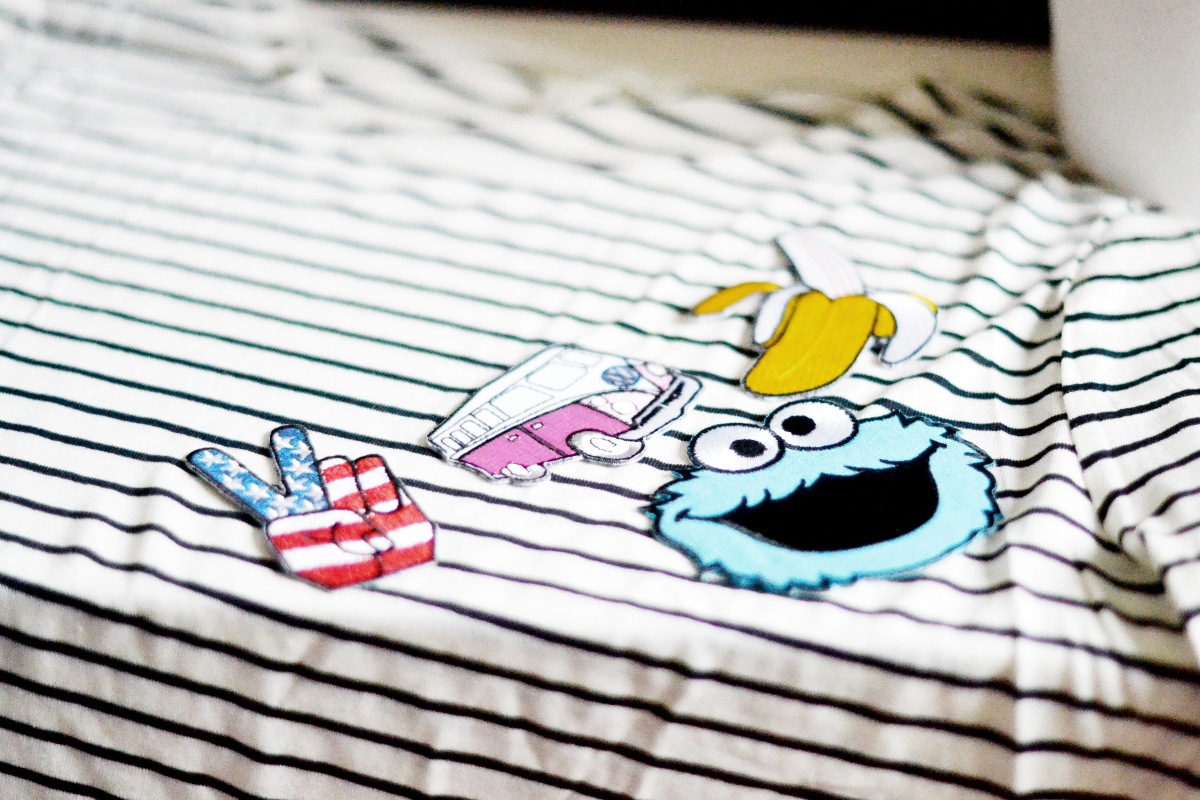 I

spotted some amazing shirts with patches a while ago - read everything about this trend in this post!- since patches & stickers on clothing items, are so in trend right now! When I was a young girl, my mum used to mend my ripped jeans if I had burnished them on the floor again - & this happened a lot!! - So it is a nice nostalgic memory that comes to my head when thinking about the trend! Spotting a striped tee with a lipstick on the chest area, I fell in love recently! I really wanted to buy the shirt but €50 for a tshirt is quite a lot for me.

But sometimes it happens that I seem to become extra creative in my head & I formed the idea to make my own fashion DIY, somehow! Ladies, I´m presenting you the easiest way to pimp up your shirts - in 3-2-1, now! Let´s start, here we go!!
YOU´LL NEED
- A shirt (mine is a striped version by H&M)
- some stickers & patches (as much as you like! Different versions available on Amazon for €1-5)
- a flat iron
- creativity & joy!
WHAT TO DO
I firstly, decided which sticker to use & where to bring it on. Since I´ve got a couple of different options, this was the hardest DIY part (incredible but so true!!). I sticked my shirt at my wall to see the finished results & fixed the stickers with needles. You´ll see my decision soon in some outfit posts but for now, just guess my favorite!! The easiest part of all was the actual DIY process which was the ironing. All you have to do is place the patch in it´s position & use the flat iron to melt the glue on it´s back that will paste it on your shirt! That´s just it!! Have fun

----------------------------------------------------------------------------------------------------------------------------------------------------------------