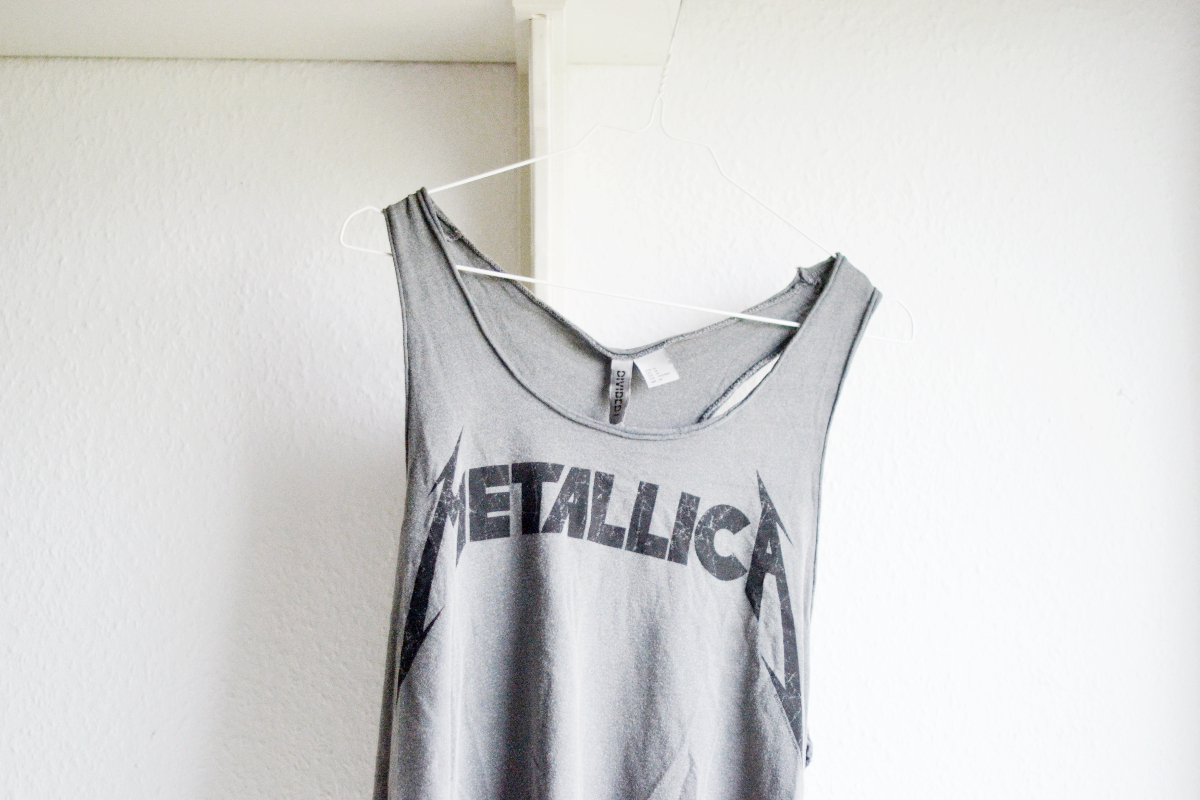 H&M Top
Um, what? Who said Rockstar?
Me!
M
y motto of the month: Invest in your rockstar attitude! Why? Because you can! Since I´m so busy during the week, I trained to insist on some privileges which make me feel better! Why? Because I can! This sounds bigheaded, right? Well, it is because sometimes you´ll need to take your time to survive the week! This is what you totally should try to feel better by being egoistic sometimes:
1. INSIST ON YOUR ROUTINES
You do love your me-times? You like to do sports, enjoy your hobby? Well, don´t let your daily schedule ruin your passion! Sometimes I need to cancel business meetings or dates with friends just because I want to enjoy my routines. That´s egoistic somehow but I don´t want anybody to limit my relaxing time because I need them to feel good!
2. EAT OUT ON SUNDAY EVENING
Week is busy all the time! A kind of ritual my boyfriend & me are doing weekly is enjoying our time on sunday evening. Either cooking or going out for dinner helps both of us to relax before the new week starts & rethink what happened before.
3. WATCH YOUR FAVORITE SERIES
Another me-time favorite is always watching series! I was never one of those typical series-junkies but I recently found out how extremely relaxed I feel by watching some good ones in my free time. I really enjoy PLL, old OC California episodes, Big Bang Theory to laugh out loud, Grey Anatomy or the classic Desperate Housewives seasons - but I´m defintely into a lot more!
4. SLEEP LATE ONCE A WEEK
Since I´m a busy student for a year now, I´ve learned how to sleep too much! Right! Sleeping a lot is not good for my daily routine, so I started to insist on getting up early to be productive in the morning hours! This works quite well! But one day of the week, mostly on sunday´s I just want to cuddle back into my blankets. This is the day I´m getting back to sleep to enjoy my cozy time! One morning without stress...
5. TAKE BREAKS
The most important part of all is taking breaks in between your work. I try to never forget to rest in between blog work, shootings, sports & work - & that´s the best to keep myself motivated! Because if you are not motivated, you are never able to be the best version of yourself!
----------------------------------------------------------------------------------------------------------------------------------------------------------------
M

ein Motto des Monats: Investiert in eure Rockstar Attitude! Warum? Weil ihr es könnt! Weil ich nämlich zur Zeit unter der Woche unheimlich busy bin, habe ich mir angewöhnt auf bestimmte Rituale zu bestehen, damit es mir besser geht! Das hier solltet ihr auch unbedingt versuchen:
1. BESTEHT AUF EURE GEWOHNHEITEN
Ihr habt auch bestimmte Momente, in denen ihr ganz alleine sein wollt? Bestimmte Rituale braucht? Etwas Me-time so zu sagen? Dann behaltet diese bei und lasst euch dabei nicht stören! Ob es die Yoga Stunde am Abend ist, die wöchentliche Stunde Onlineshopping oder ein DVD Abend mit euren liebsten Filmen - manchmal muss auch ich Termine absagen, weil ich mir selbst etwas Gutes tun will. Me Time eben.
2. GEHT AM SONNTAG ABEND ESSEN
Eine Art Ritual das mein Freund und ich eingeführt haben, ist das gemeinsame Essen am Sonntagabend. Während unter der Woche oft wenig Zeit zu zweit bleibt, nehmen wir uns den Abend, um über die vergangene Woche nachzudenken & uns für die neue zu motivieren. Ein gutes Essen, ob auswärts oder selbst gekocht entspannt & belohnt!
3. SCHAUE DEINE LIEBSTEN SERIEN
Obwohl ich nie einer der typischen Serien-Junkies war, habe ich in letzter Zeit gemerkt, dass es unheimlich entspannend sein kann gute Serien zu verfolgen und sich auf neue Folgen zu freuen! Und darauf bestehe ich auch - an bestimmten Tagen oder zu bestimmten Zeiten bin ich momentan für nichts anderes zu erreichen.
4. EINMAL IN DER WOCHE AUSSCHLAFEN
Typisch Rockstar: Lange schlafen. Als Studentin kann ich mir sowas ab und zu auch erlauben, aber ich habe genauso gemerkt, dass mir das nicht gut tut. Schlafe ich zu lange, dann verpasse ich die produktiven Morgenstunden, in denen ich am meisten schaffe. Aber einen Tag in der Woche muss man sich die Bettdecke doch nochmal über den Kopf ziehen dürfen, oder?! Der Sonntag bietet sich dafür doch perfekt an & gerade jetzt in der kalten Zeit komme ich dann manchmal gar nicht mehr aus dem Bett...
5. MACHT PAUSEN
Das Wichtigste während anstrengenden Arbeitsphasen sind Pausen. Während der Blogarbeit versusche ich darauf ganz genau zu achten, denn so bleibe ich motiviert. Ab und zu muss ich dann auch einfach mal Stopp sagen und Zeit für mich nehmen. Denn ohne Kraft und Motivation kann ich einfach nicht das Beste von mir zeigen!