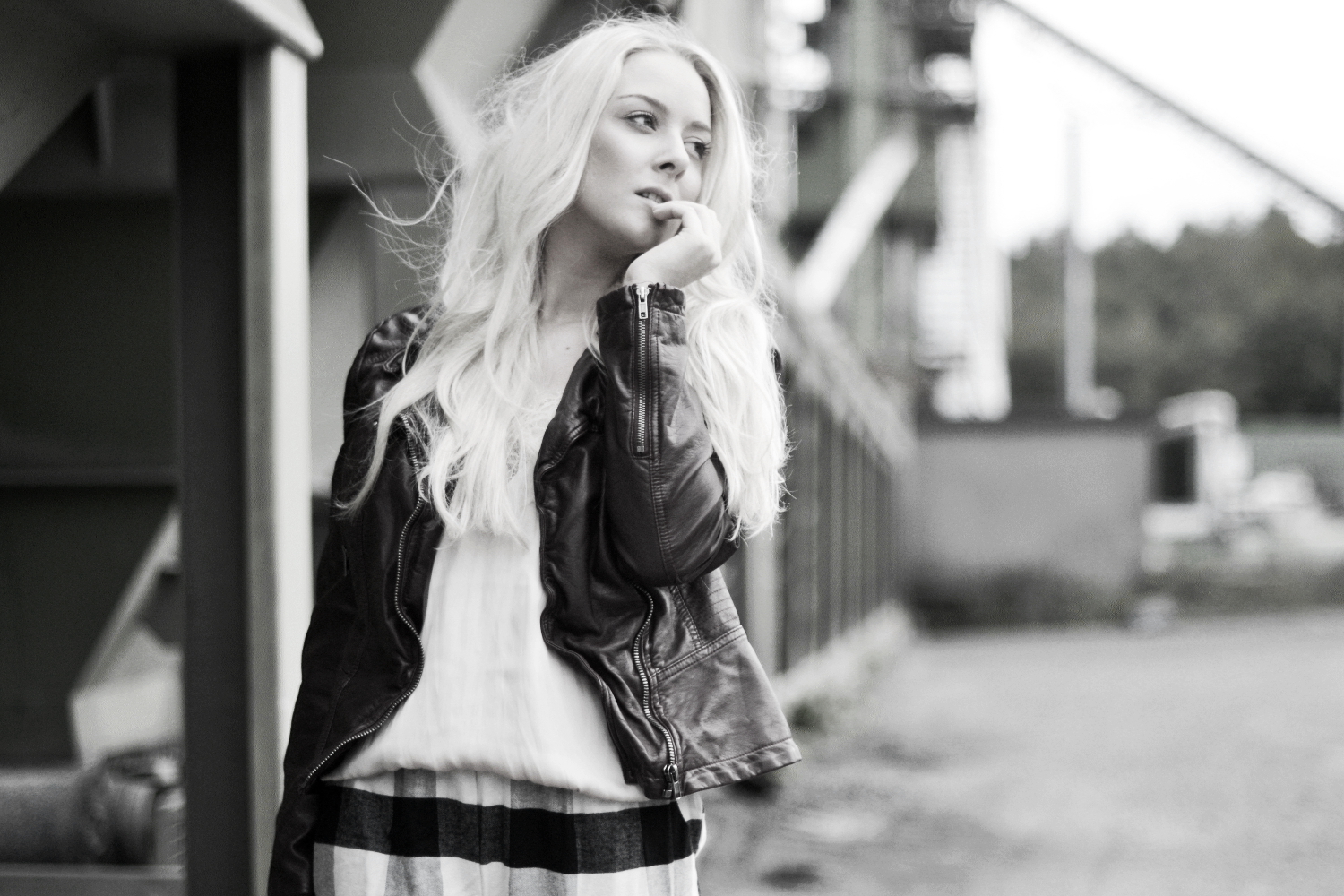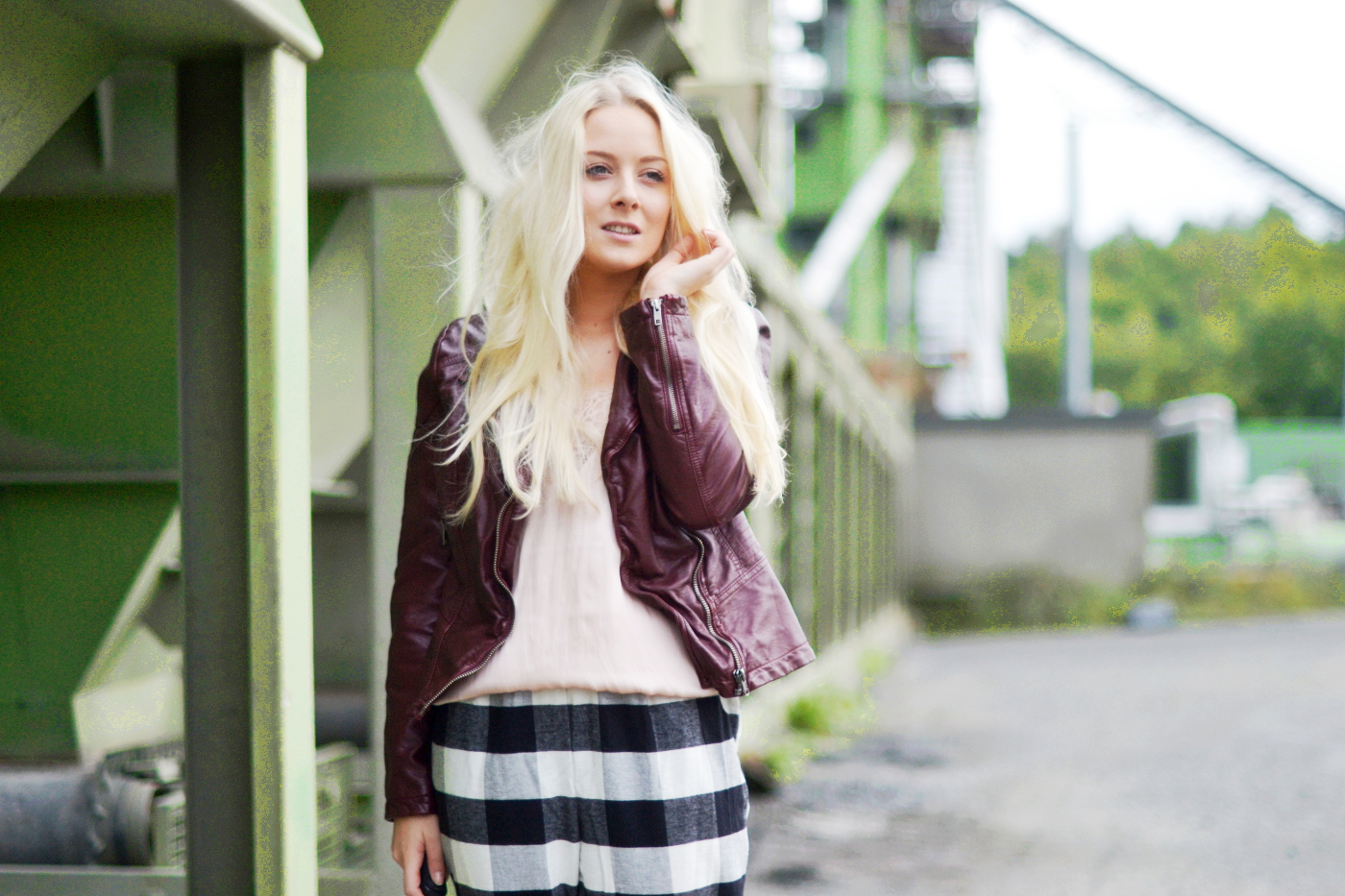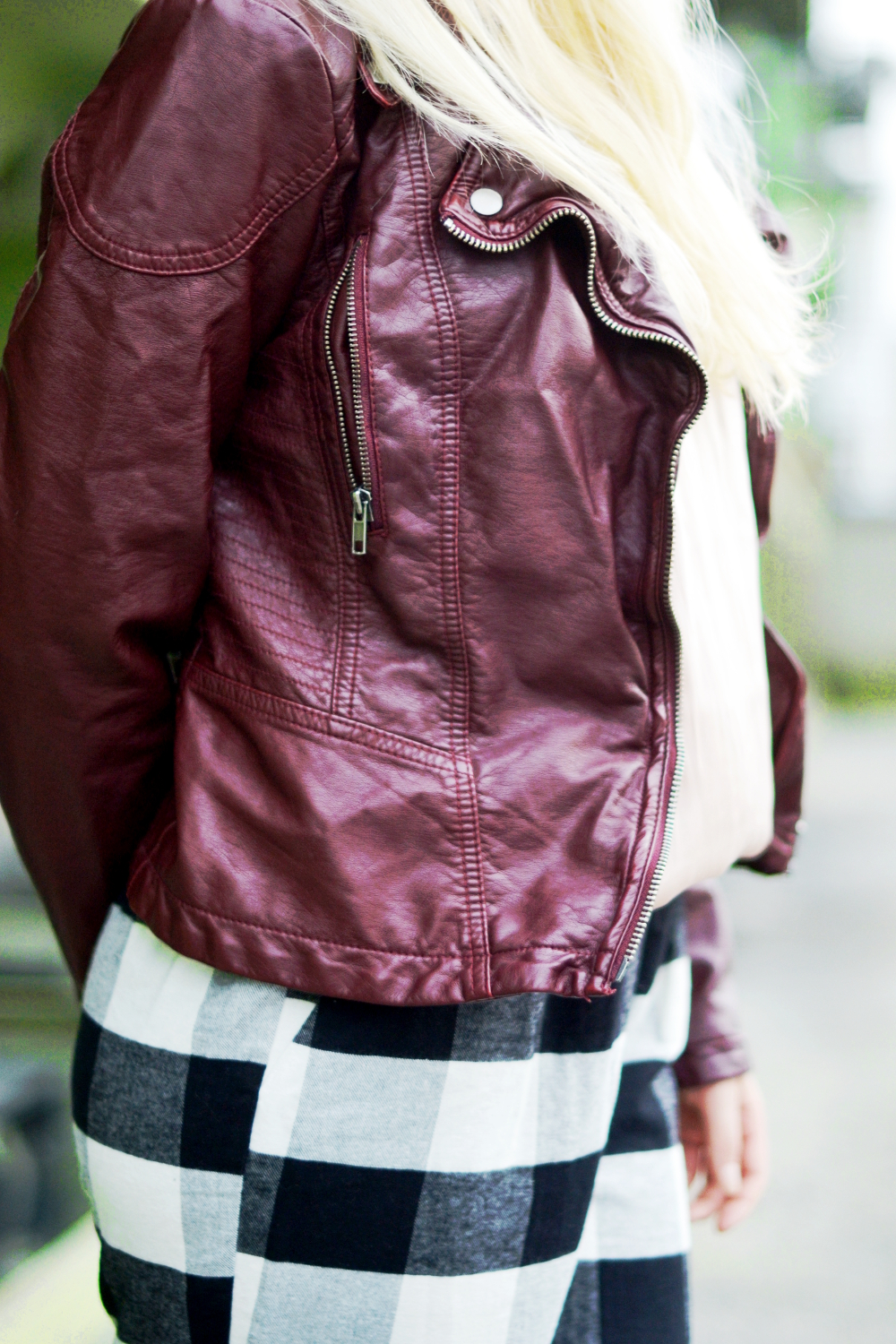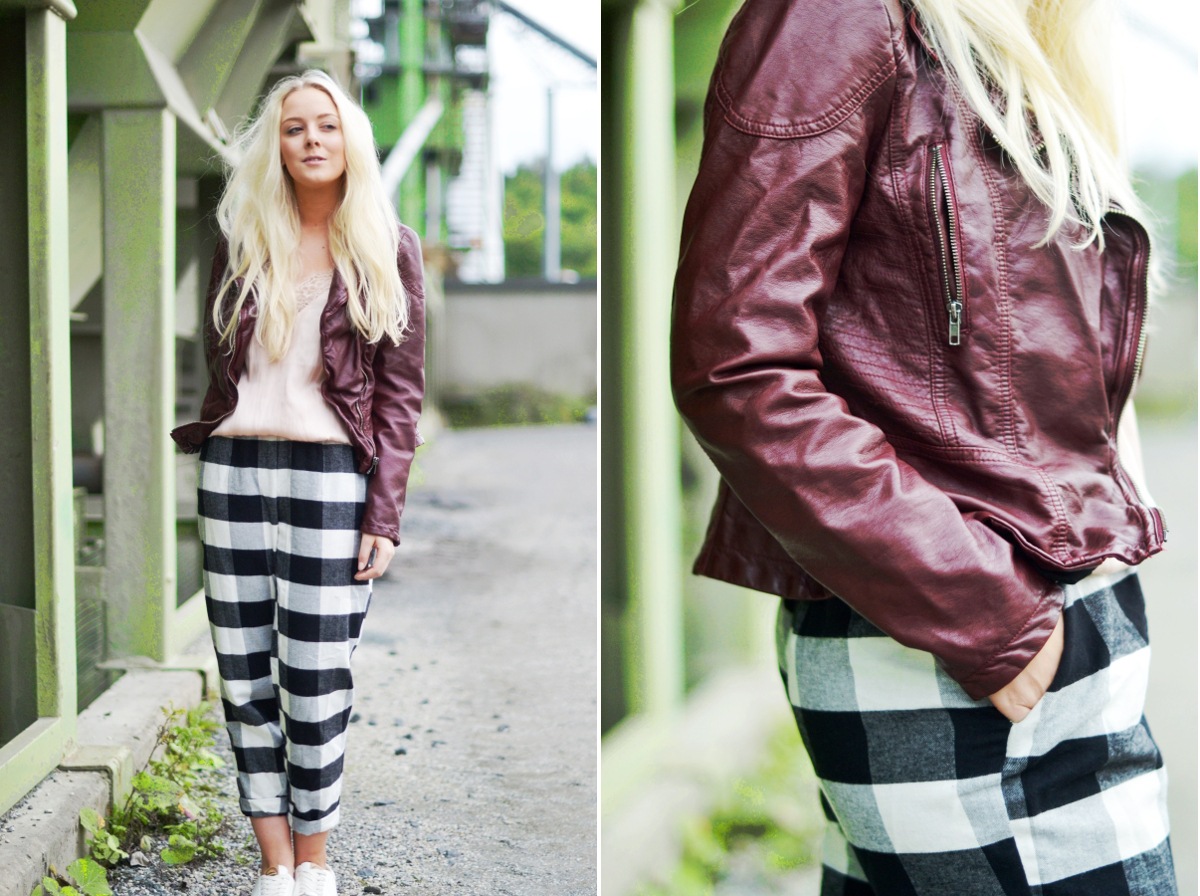 Free People Vegan Leather Jacket / Asos Pants / H&M Silky Top / H&M Sneakers
M
y hair is gone so wild recently, I´m calling it "rockstar mode" right now. Whatever I´m doing, I feel so rockstar-ish & I do like it somehow. But trust me, a change is totally planned because I´m the mind of the facts that if you´ve reached your goal (mine is totally rockstar hair!), you should try something different. But hair is definitely not the topic of today´s post! Well, let me introduce you kindly to my newest love - the checkered pants - & my oldtime favorite the vegan leather jacket!
Fall time always reminds me of my favorite color palette & a burgundy red is always on my list! This is the reason I´ve picked this vegan (no real leather!) jacket in this amazing quality from Free People, last year. I´ve worn it every single day in university & it brings first student days to my mind. That´s nearly a year now, which makes me feel freaking nostalgic - I feel so old by time..- The checkered pants are my must have for upcoming fall / winter time because they are not only ultra cool but also cozy & warm! I love their urban pajama-pants-look which creates the memory of my cozy bed all day long! One of those piece that you´ll either like or hate. I just can´t do nothing, I love those!! What about you lovely lady?
----------------------------------------------------------------------------------------------------------------------------------------------------------------
M

eine Haare sind so wild geworden, dass ich sie nur noch liebevoll als "Rockstarmodus" bezeichne. Was auch immer ich versuche, ich fühle mich rockstar-ish & irgendwie mag ich es wirklich. Aber glaubt mir, eine Veränderung ist schon in Planung, denn ich bin der Meinung, dass wenn das Ziel erreicht ist (und meins war definitv eine Rockstarmähne!), dann sollte man etwas anderes probieren. Aber Haare sollen defintiv nicht das Thema dieses Posts sein! Also lass´mich dir meine neueste Liebe - die karierte Hose - & meinen alten Favoriten die vegane Lederjacke vorstellen!
Die Herbstzeit erinnert mich immer an meine liebste Farbpalette & ein dunkles Rot ist dabei immer auf meiner Liste! Das ist auch der Grund warum ich mir letztes Jahr diese tolle vegane (ohne echtes Leder!) Lederjacke bei Free People aussuchte. Ich habe sie damals jeden Tag in der Uni getragen & das bringt mir meine ersten Tage als Studentin ins Gedächtnis. Das ist jetzt fast ein Jahr her, und ich werde schon wieder unheimlich nostalgisch - Ich fühle mich manchmal schon so alt... - Die karierte Hose würde ich als mein Musthave für die Herbst-/Winterzeit bezeichnen, denn sie sieht nicht nur ultra cool aus, sondern ist auch noch richtig kuschelig warm! Ich liebe ihren urbanen Pyjamahosen-Look, der mich den ganzen Tag an mein gemütliches Bett erinnert! Ich gebe zu, eins der Teile, die du entweder liebst oder hasst. Aber ich kann nichts dran ändern, ich liebe sie! Was ist mit dir, hübsche Lady?
curious? 3 color versions to shop...