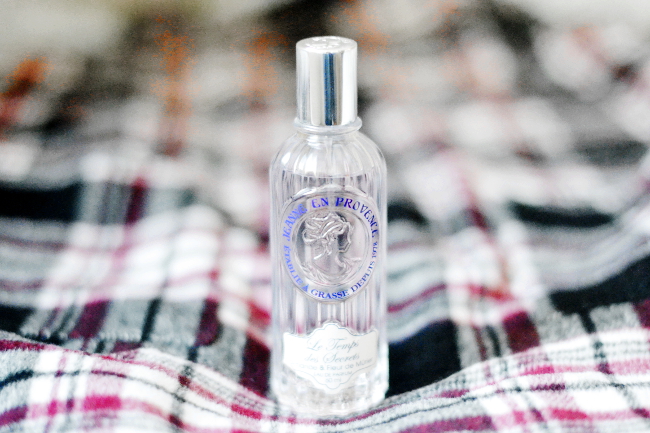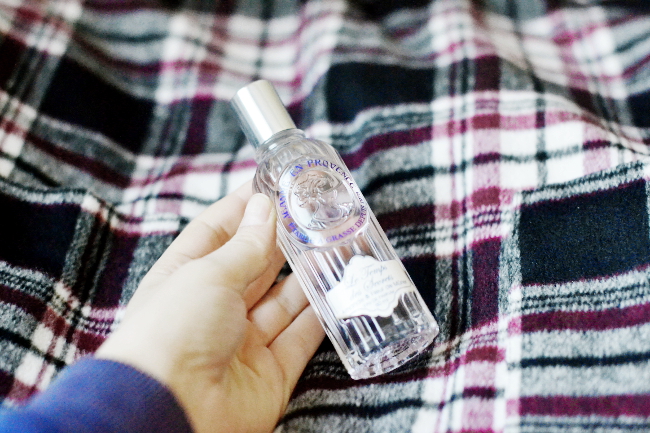 Jeanne En Provence EdP Le Temps des Secrets"Amande & Fleur de Múrier, ~10€
I

t was last winter about ten days before christmas. When I wanted to go home after ten hours in university of my first semester, I was more than tired & grumpy. Most of the time, days like do not end well. That´s what I even thought when I failed the train I wanted to take home. My way came to the local City Mall in Siegen where I wanted to hide from the cold outside. Freezing, yet grumpy & stressed, I met the drugstore of my choice to stroll around the decorated shelvings...
Christmas spirit wasn´t around this time. And to be honest I was not quite in a glittery mood. How could I?!
I smelled at some of my favorite scents to carry a somewhat spirit that I intentionally wanted to create. Did it help to change my mood? Of course, not.
When I came to a shelf of brands I didn´t know yet, I intentionally reached my hands for the cute bottle of Jeanne en Provence´s Perfume. Between four different scents I picked the purple "Amande & Fleur de Múrier which means Almond & Mulberry Flowers. This scent is amazingly feminine, somehow special & made me feel better as soon as I sprayed it. Had to buy it instantly & loved it for the whole cold season! And the best about it: It´s only about 10€! Had to put my hands on it because it´s one of those happy-makers!