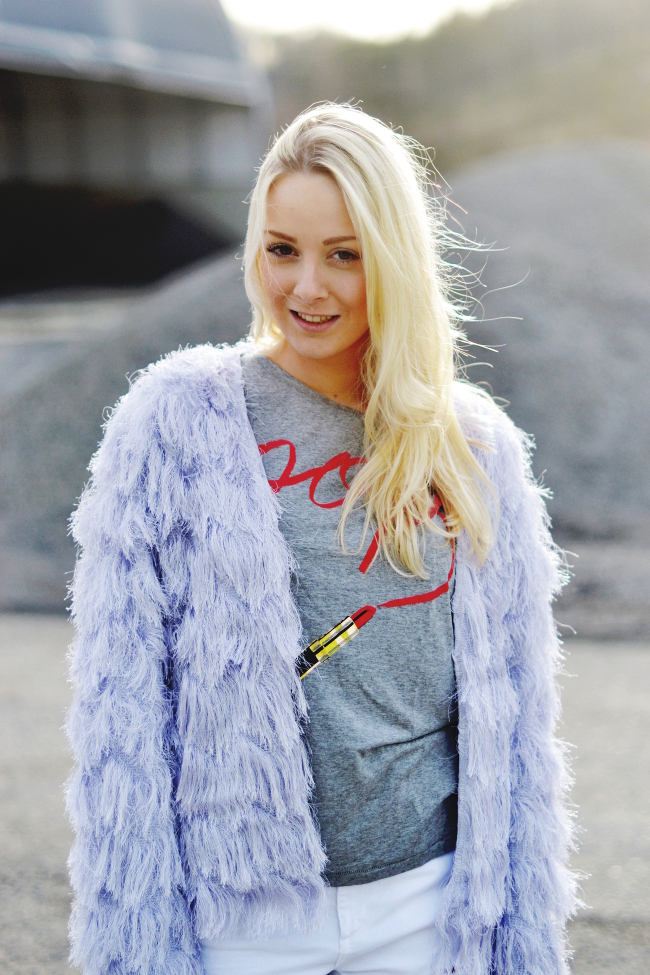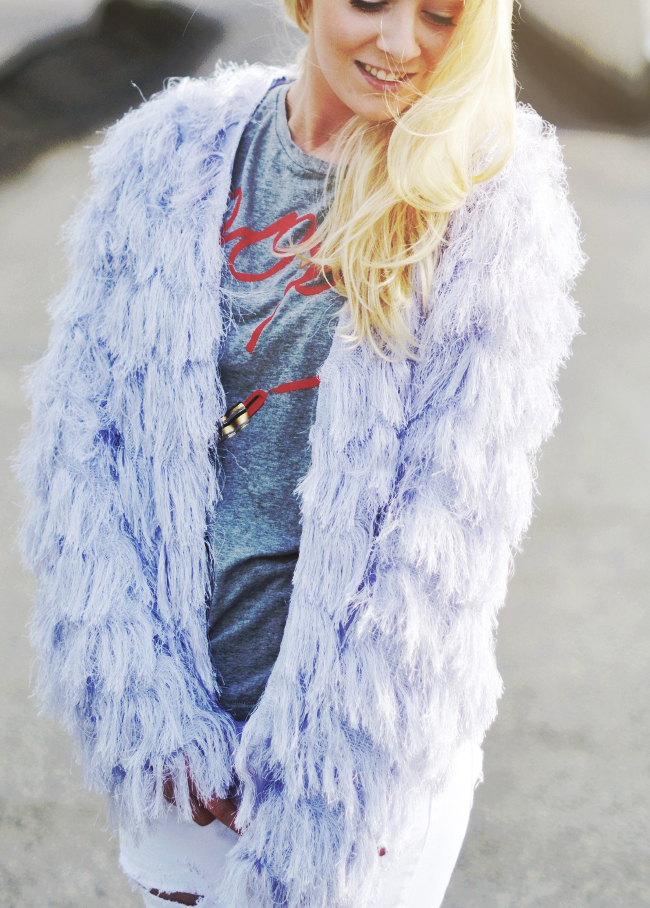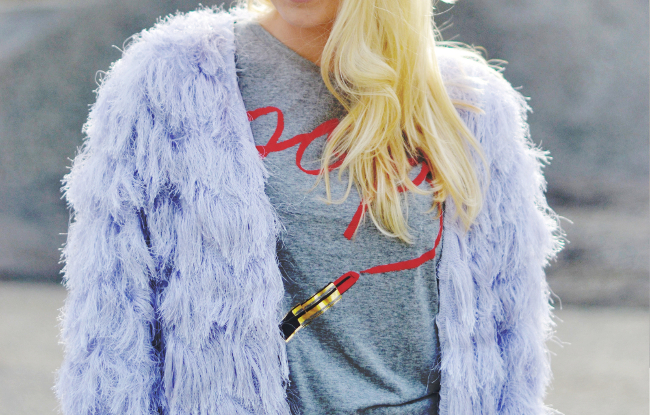 H&M Hairy Coat / H&M Shirt
D

o you know Bibo from the Sesame Street? Well, I feel like a pastel version of him in this coat. Little weird but that´s good because I loved Sesame Street when I was a child! Putting on coats like this & feeling a special feeling is always a pleasure. Clothes that remind me of something or someone always tend to being my favorites - just as this hairy version of a pastel Bibo. - side note: accept me being a weirdo, ladies but it really builds up this image in my head...
When I was strolling through my all time favorite onlineshop (which means H&M for sure!) my eyes spotted this amazing spring color. Purple in light shades like this are definitely hard to wear but I accepted the challenge as soon as I saw how fluffy it was. It´s so fluffy I´m gonna die... Well, not really, just a quote. Know what I mean? I feel so covered & protected. It is amazing how the coat calls "spring" but is actually more "winter". Just an easy versatile piece that I needed!
----------------------------------------------------------------------------------------------------------------------------------------------------------------
K

ennst du Bibo aus der Sesamstraße? Dann verstehst du sicher warum ich mich in dieser Jacke genauso fühle. Ein bisschen verrückt, aber ich mag es, weil ich die Sesamstraße als Kind so toll fand! Solch einen Mantel zu tragen & dann in Erinnerungen zu schwelgen, ist immer eine ganz besondere Erfahrung. Teile, die mich an etwas oder jemanden erinnern zu finden, machen diese meist zu meinen besonderen Favoriten - genauso wie diese haarige Variante von Bibo. - side note: Ihr müsst mich wohl oder übel als Verrückte akzeptieren, Mädels, aber die Jacke formt nun einmal einfach dieses bestimmte Bild in meinem Kopf...
Als ich durch einen meiner liebsten Onlineshops stöberte (was defintiv H&M bedeutet!), entdeckten meine Augen plötzlich diese umwerfende Frühlingsfarbe. Lila in hellen Nuancen ist absolut nicht einfach zu tragen, aber ich habe die Aufgabe akzeptiert sobald ich sah wie fluffig die Jacke war. It´s so fluffy I´m gonna die... Gut, nicht wirklich, aber das ist ja auch bloß ein Zitat. Weißt du was ich meine? Ich fühle mich so beschützt & angezogen. Und es ist doch verwunderlich wie der Mantel nach Frühling schreit und doch eigentlich eher ein Winterteil ist. Einfach ein schönes kombinierbares Teil das ich einfach brauchte!
*photo credits: Fabian Zöller