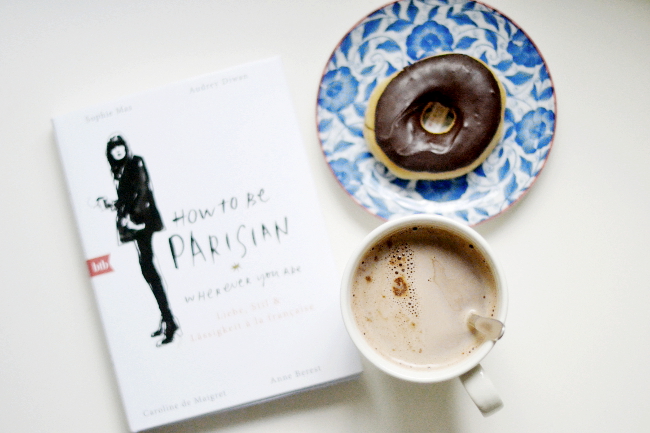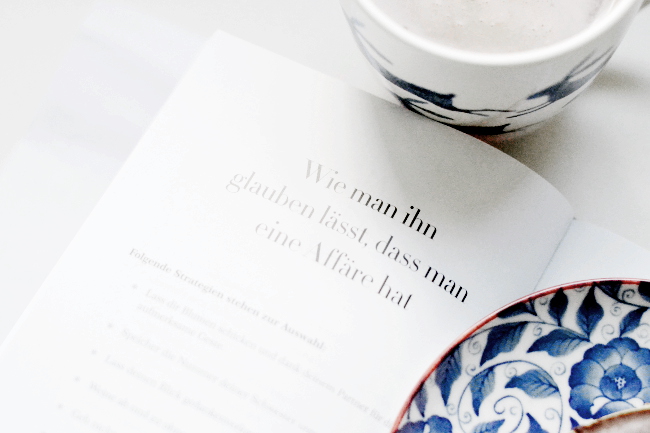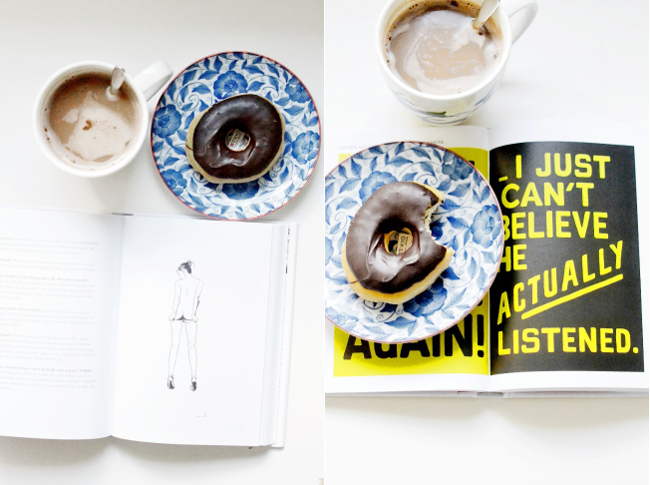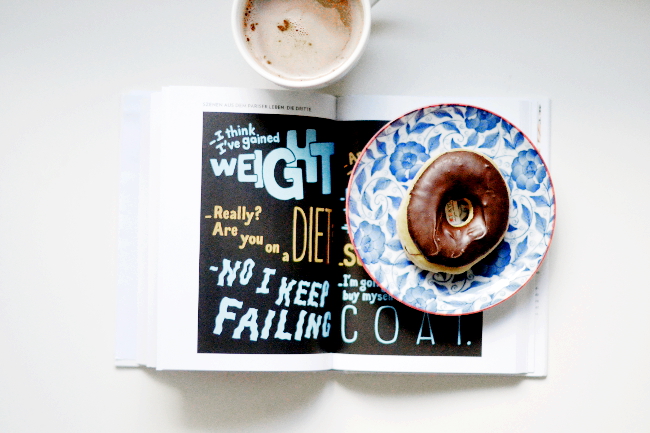 "

H

ow you make him believe you have an affair." - To be honest, absolutely amazing! Although I would never ever do this, it is so amusing to read how it would work, if... Don´t you think? The weapons of a women are exciting on themselves but Parisian girls have the best tricks to tell. My love for Paris is no secret & if there´s a book about both, I have to have it. And there is a book like this!
"How to be Parisian, wherever you are" is one of the bestsellers of the last year. It is not only sexy & clever but also flirty & funny! All in all amazing! My friend Julia bought me the English version for christmas & I read it again and again because it was so great. When I recognized it is available in German as well, I got myself the same again. And it´s great, too!
Donuts, Coffee & an afternoon lecture means the perfect day at home. Sometimes this is absolutely worth it! This book is the best alternative to an inspiring film or a funny series.